Public legal services to be fully implemented by 2035
By YANG ZEKUN | China Daily | Updated: 2019-07-12 09:12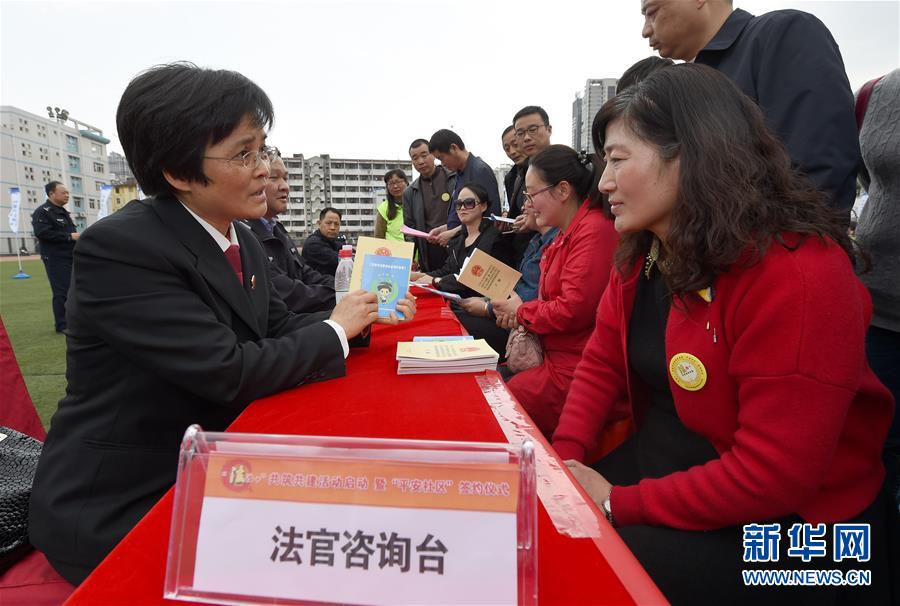 China is expected to establish a convenient, efficient and equitable modern public legal service system that covers both urban and rural areas by 2022, according to a newly issued document.
On Wednesday, the General Office of the Communist Party of China Central Committee and the General Office of the State Council jointly issued a guideline on accelerating the construction of the public legal service in China.
According to the guideline, a public legal service system that matches the goal of building a rule-of-law country, government and society is expected to be fully implemented by 2035. By that time, the network of public legal service will cover all areas, the service mechanism will be improved and high-quality and an efficient public legal service will be guaranteed.
"In the long run, balanced development of basic public legal services would basically be achieved in China, and people's satisfaction with legal services and public trust in society would be significantly improved," said Li Mingzheng, the head of the Rule of Law Research Bureau of the Ministry of Justice.
A more high quality public legal service will be supplied to ensure the service is available in all aspects of people's lives so the public can enjoy the convenience and efficiency of the services, said Jiang Jing, an inspector of the Public Legal Services Bureau of the Ministry of Justice.
The ministry will also take advantage of the internet to establish new media platforms for popularization, Jiang said. "People will first need to be made aware of the existence and convenience of public legal services, and then they will prefer to use legal channels to solve disputes."
There are websites, hotlines and service centers offering public legal services around the country. From May 2018 to July 9, 2019, the Legal Services of China website was visited 196 million times. About 5 million people received legal advice and more than 750,000 free legal opinions were offered on the website.
The number of people who consulted the hotline 12348 in the first half of this year was 2.44 million. Furthermore, there are over 40,000 physical service centers around the country. More centers will be built this year, according to the ministry.