Amateur ace Wu undaunted by Open challenge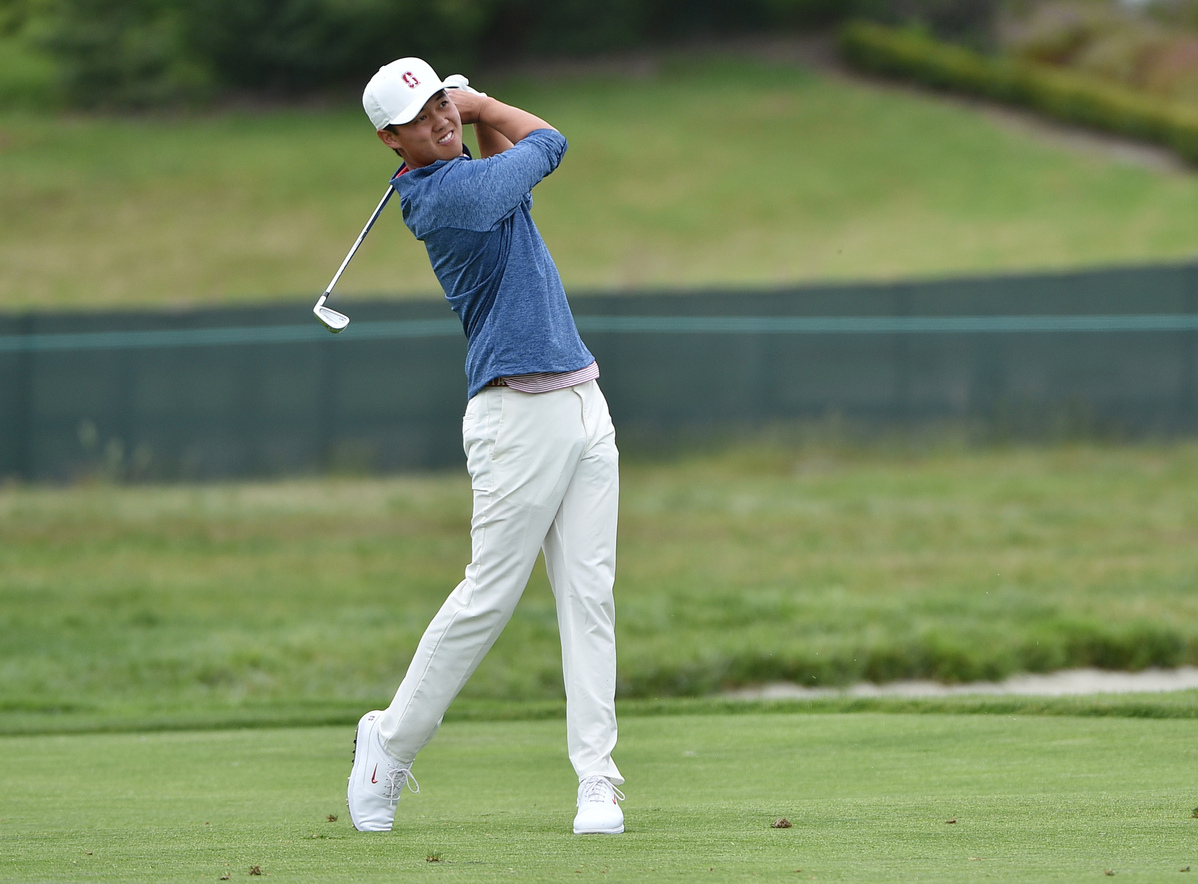 He's only 22, but Brandon Wu has already made some golf history.
Now he's looking to make some more.
The graduate of California's Stanford University and the No 6-ranked amateur in the world is in Britain this week to practice for the July 18-21 British Open at Royal Portrush in Northern Ireland.
Coupled with his appearance at last month's US Open at Pebble Beach, where he made it to the final round, the 6-foot, 170-pound Wu is the first amateur since 1967 to qualify for the two majors in the same year.
"I first picked up a golf club at age 7 in my hometown of Danville, California, and started to learn the game from my dad," Wu said on Tuesday from Pinehurst, North Carolina, where he was playing in an amateur tournament.
"My family (mother Zhang Xiaobing, a native of Beijing, and father Wu Yichun, from Guangzhou) moved back to Beijing when I was 8, and I started playing a lot of junior events there.
"I got my first taste of the big stage by playing the HSBC Pro-Am in Shanghai when I was 12, and it continued after we moved back to the United States the following year."
Wu went on to attend prestigious Deerfield Academy in Massachusetts, where he won a partial golf scholarship to Stanford.
"I always wanted to go to Stanford, so when they started recruiting me it was like a dream come true," he said.
In May, he finished 3-0 in match play to lead Stanford, alma mater of Tiger Woods, to its ninth National Collegiate Athletic Association team title over the University of Texas.
Wu, incidentally, has met Woods twice-once at Stanford and another time at a Nike-sponsored tournament.
On June 16, behind Pebble Beach's 18th green, Wu was presented with his degree in mechanical engineering after finishing 35th at the US Open.
US Golf Association president-elect Stu Francis, himself a Stanford graduate made the presentation.
"It's an awesome feeling, such a cool experience," Wu said.
While in the UK, Wu plans to play the Muirfield, North Berwick and Royal County Down courses before setting up at Royal Portrush on Monday morning.
In September, in what likely will be his last amateur event before turning pro and joining the PGA Tour, Wu is expected to play in the venerable Walker Cup at Royal Liverpool.
He is considered the top candidate to captain the 10-man US team, which will compete against a combined squad from Britain and Ireland.
"The Walker Cup is definitely one of the pinnacles of amateur golf," said Wu, who considers iron play and putting his main strengths.
"I'm a little superstitious in preparing for big events, but I'm going to just try to keep playing well to add to my resume."
That includes the British Open.
"I'm pretty carefree but also quite excited to be in the Open. I'll just go out there and try to do my best and not worry too much about how it ends up," he said.