80% of villages have joined fight against pollution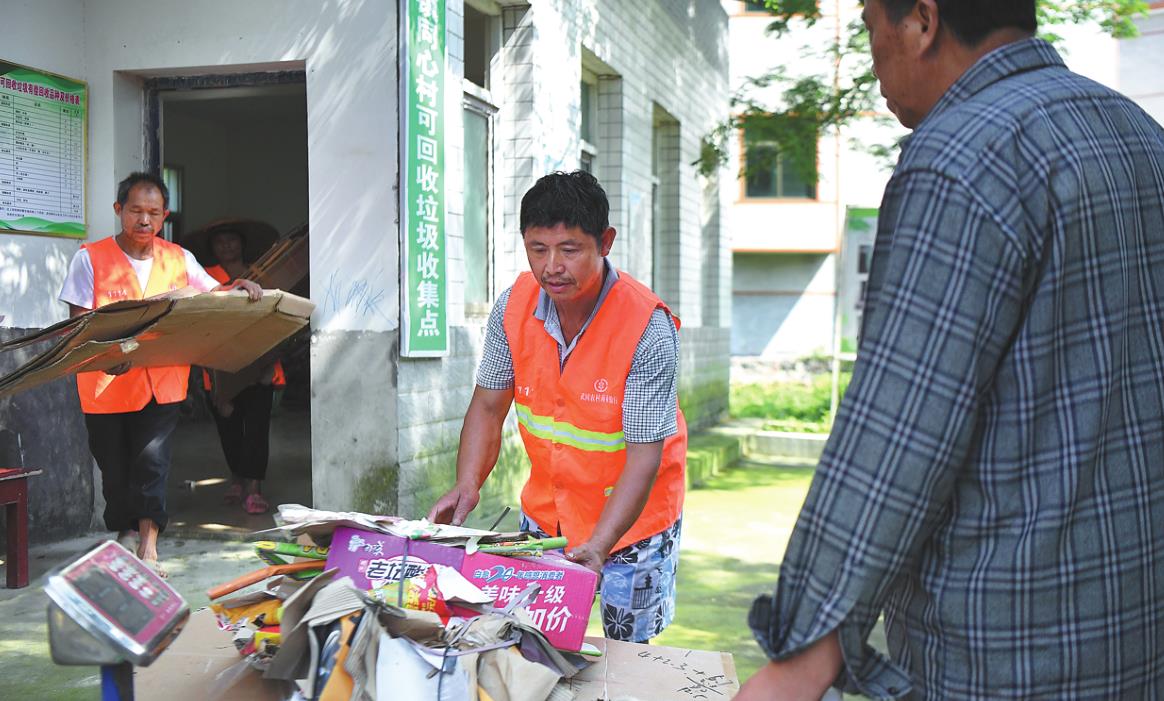 More than 80 percent of villages in China have joined a national campaign aimed at fighting pollution and improving the living environment in rural areas, the Ministry of Agriculture and Rural Affairs said on Thursday.
In the first half of the year, more than 50,000 domestic garbage treatment facilities and 80,000 waste water treatment facilities were under construction in rural areas, said Li Weiguo, director of social affairs development department at the ministry.
More than 40 million metric tons of domestic garbage and 30 million tons of sludge in rural areas were properly treated over the past six months, he said. Li added that 4 million sections of broken walls were also removed in the period, significantly improving the appearance of many villages.
Initial statistics show that domestic garbage is now being effectively treated in more than 80 percent of all villages. The discharge of untreated sewage in rural areas has also seen great declines, he said.
As an important part of the overall effort, the upgrading of existing toilets, many of which fail to meet basic sanitary standards, has also made progress. More than 10 million toilet facilities in rural areas were rebuilt last year, 60 percent of which are now equipped with proper waste treatment equipment, he said.