Over 700 passengers ferried as new sea route opens between Pingtan, Taiwan
By Hu Meidong in Fuzhou and Zhang Yi in Beijing | China Daily | Updated: 2019-07-12 09:36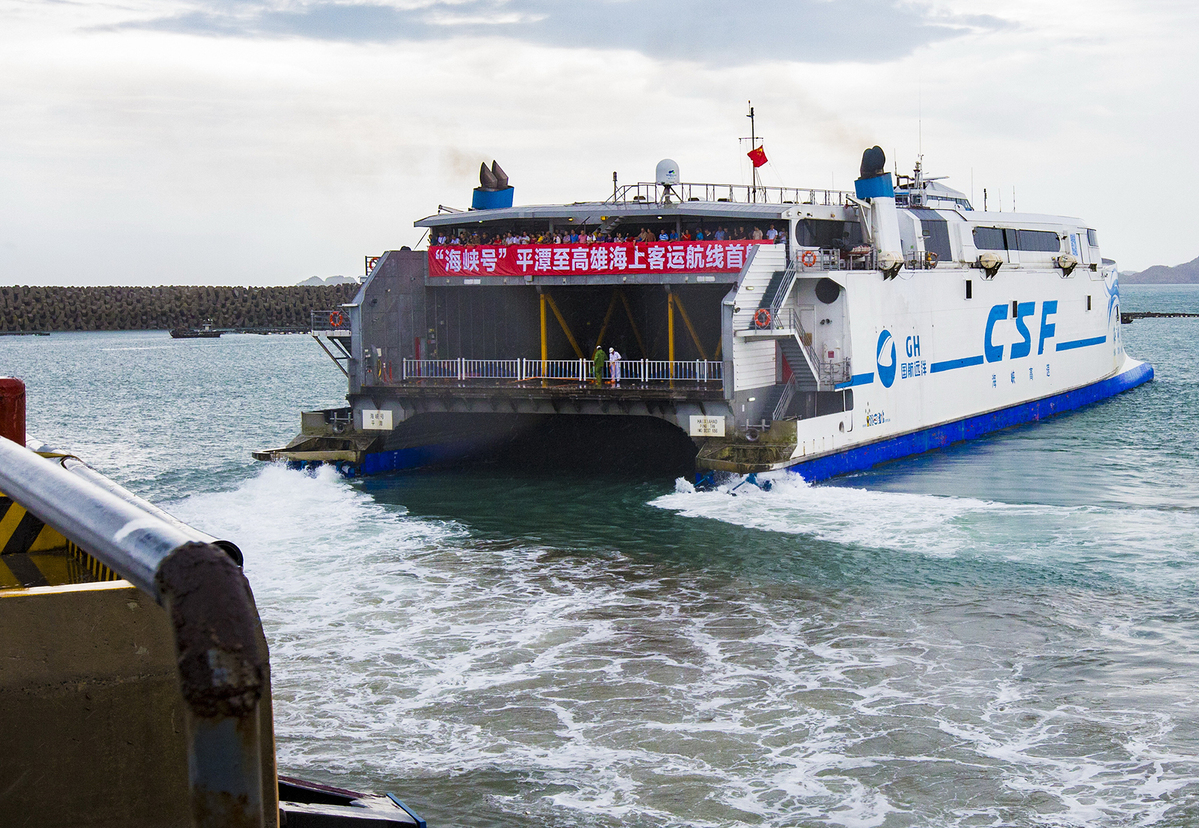 A direct sea route linking Pingtan off the east coast of Fujian province and Kaohsiung in southwestern Taiwan opened for its first trip on Thursday.
A ferry carrying 700 passengers to Kaohsiung took about 4.5 hours to cover 178 nautical miles, the Fujian Cross Straits Ferry Co said.
Now that the route has opened, irregular sailings will be carried out based on passenger numbers and the weather conditions. The ship sailing schedule will be released in time for the public to buy tickets, according to the company.
It is the third sea route carrying passengers from Pingtan to Taiwan. With the latest opening, Pingtan now has passenger routes linking it to northern, central and southern Taiwan.
A ship route from Pingtan to Taichung in central Taiwan was opened in 2011. Two years later, ferry services from Pingtan to Taipei in Taiwan's north began.
"Thanks to the short distance, there are speed and price advantages," said Chen Shanguang, a senior Party official in Pingtan. "Now there is a passenger ship running from Pingtan to Taiwan every day, which will boost tourism and trade on the two sides."
Zhang Siwei, manager of the business department of the ferry company, said transport in Taiwan is mainly concentrated in the north.
"People in the south have less transport options out of the island, especially in terms of ships, so the opening of the route will bring convenience to passengers in the south," Zhang said.
"Southern Taiwan is a major producer of agricultural and fishery products, which are mainly exported through Kaohsiung. The route will help to maintain the freshness of the exported products," he added.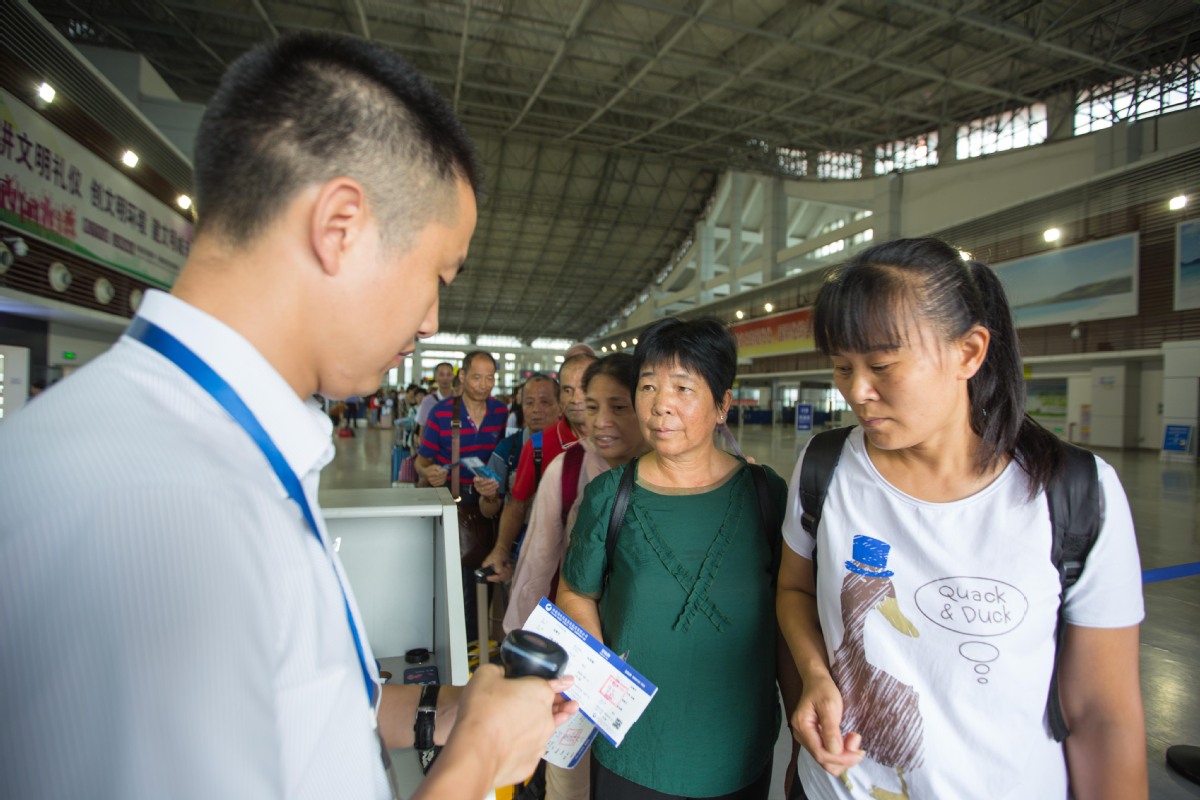 Wu Chen-yen, from Kaohsiung, who has been working for a Taiwan-funded engineering company in Pingtan for seven years, said it was now easier for him to go home.
"Before I had to take three or four different means of transport to get home," he said.
"Many of my friends are also excited. I believe more residents in south Taiwan will take the ship to visit the mainland," he added.
Pingtan, an island off the coast of Fujian, is taking innovative measures to help Taiwan residents settle there.
Taiwan residents who take the ships and enter the mainland through the port need travel permits issued by mainland public security officials, and they can apply for the permits at the port.
From 2011 to this month, more than 900,000 passengers have been cleared for entry and exit in Pingtan, according to local border control authorities.