Shandong University 'buddy' policy clarified
chinadaily.com.cn | Updated: 2019-07-12 16:43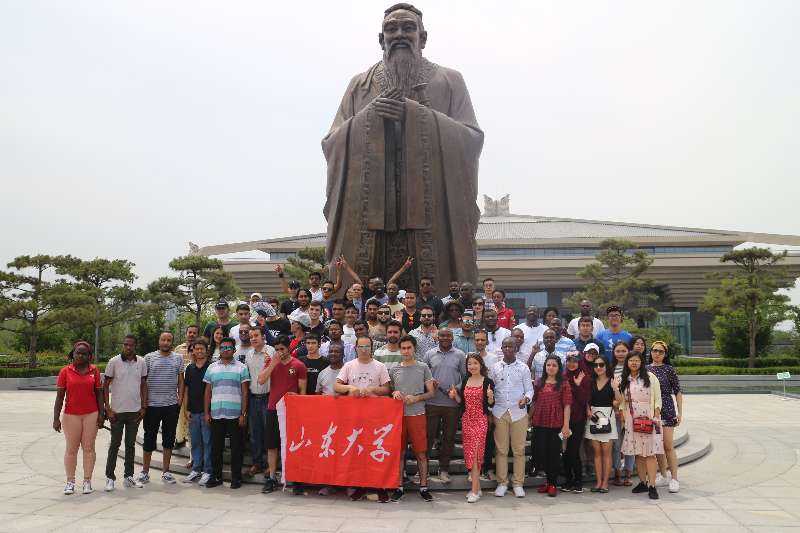 Shandong University said in a statement on Friday that it has apologized for the bad social impact caused by its buddy policy that implies local female students will be selected to aid foreign students who live and study at the school.
The university said that online comments on its buddy policy aroused public attention recently.
During the implementation of the policy, due to insufficient checks, the improper expression, "making friends with foreigners of the opposite sex" appeared on the application form, the school said.
"We would like to express our sincere appreciation for people from all walks of life concerning the development of Shandong University, and be sincere about the criticism and suggestions of the vast number of netizens," the statement said.
The university said the policy aims to facilitate academic achievements and cultural exchanges of native and foreign students by learning from each other.
The students all voluntarily applied to the program and are required to strictly obey related rules if they are selected. The students will study in groups, and there will be no such situation as one male foreign student and three females.
The program has been welcomed by native and foreign students.
The university will carry out a comprehensive assessment of the program, summing up the experiences and improving the work, and will live up to the expectations of people from all walks of life at Shandong University.
When the university's policy appeared online recently, some netizens questioned whether foreign students enjoyed too many privileges, while others criticized the buddy policy for pairing students of the opposite sex.