Children's public transport ticket policy overhauled
By Cheng Si | chinadaily.com.cn | Updated: 2019-07-12 16:59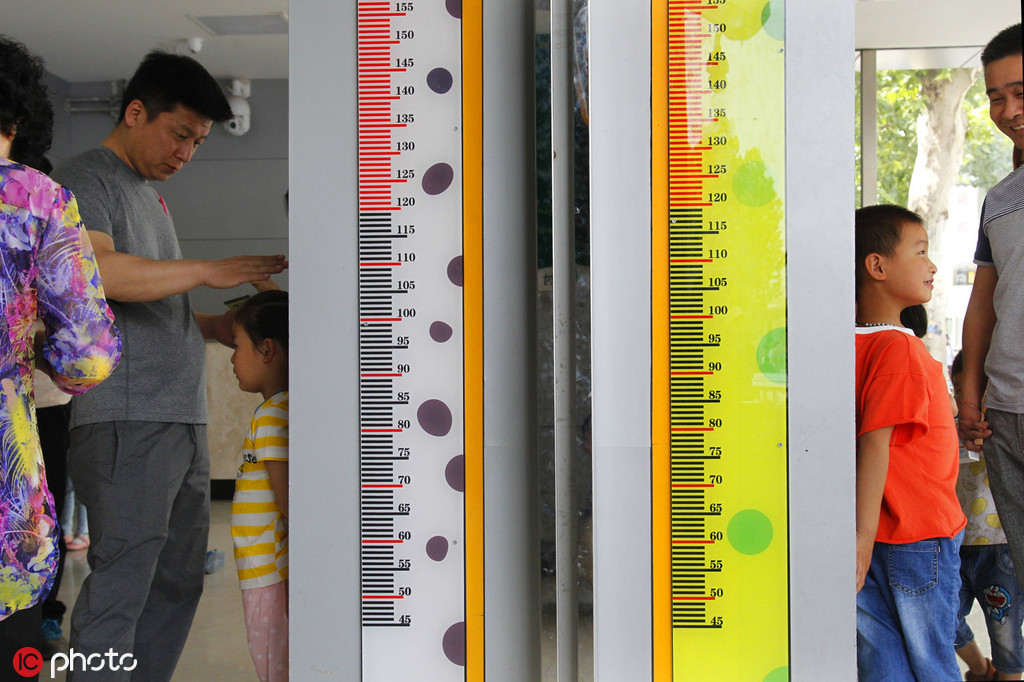 A government draft released Friday said that children under six years old can take public transport for free and those aged between six and 14 can avail of half-price tickets when presenting valid ID cards.
The draft was jointly released by the Ministry of Transport and National Development and Reform Commission and is now open for public comments.
Height rather than age is the current determinant for deciding who can avail of cut-price or free tickets.
Children whose height is below 120 centimeters can get free tickets, while those between 120 and 150 centimeters can buy children's tickets.
Children taller than 150 centimeters are required to buy adult tickets under current policy.
As youngsters now tend to grows taller than their age, the current standards are believed to be unfair and there have been calls for overhauling the policy.
The draft also highlighted that children who get free tickets should take up no more than 10 percent of buses' passenger capacity.
The new policy will not be applicable to buses with nine seats or fewer.