Chinese, US students learn about business in each other's countries
By Cheng Yu | chinadaily.com.cn | Updated: 2019-07-12 17:11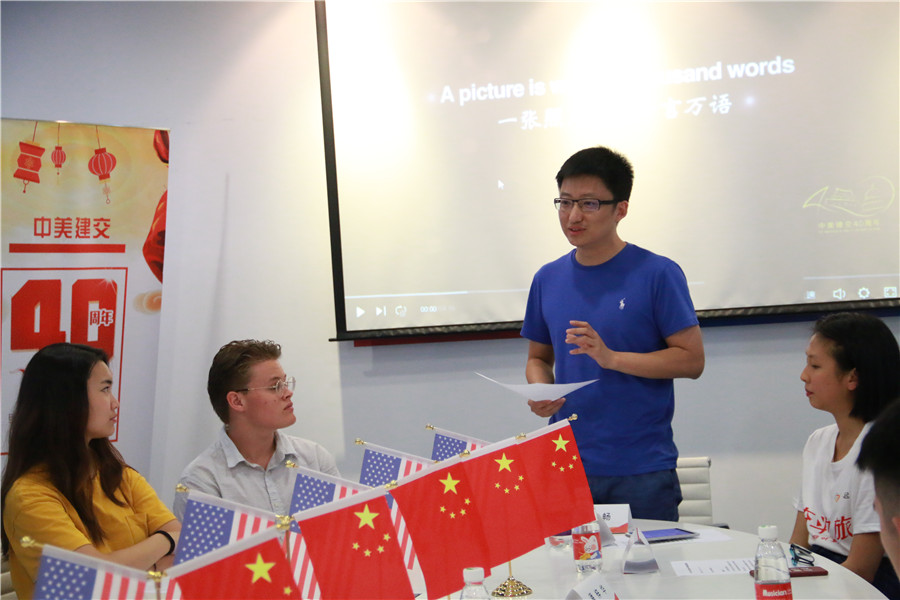 China and the United States have significant cooperation potential in emerging businesses such as online education, according to industry insiders.
"China is making its own business innovations over the past decades. Umpteen businesses, such as online education and food delivery companies, are emerging in the country every day," said Liu Chang, founder and CEO of 17Edtech.
Liu made the remarks during an event held by online education startup 17Edtech where 18 middle school students from both the US and China learned more about each country's business climate.
Through mock discussions on new business opportunities, students from both sides said in a letter that US and Chinese students can work together to explore the potential of their future.
"Of course we are different and we have different opinions, but we are also similar in many ways – we all care about the future of artificial intelligence and global warming, and of course, we all love Kung Fu and basketball," they said.
Wang Qiang, ZhenFund co-founder, said that the current trade friction between China and the US won't last for long as both countries uphold the importance of openness and mutual trust.
"The American dream used to represent openness and opportunity for all, no matter where you come from, what you are doing or which social stratum you are in," said Wang, who is also a founder of New Oriental Education & Technology Group.
"Such an openness shouldn't be spoiled due to political reasons. It should become a fortune, an inspiration for all human kind," he said.