Hohhot lets the games begin with equestrian event
chinadaily.com.cn | Updated: 2019-07-12 19:49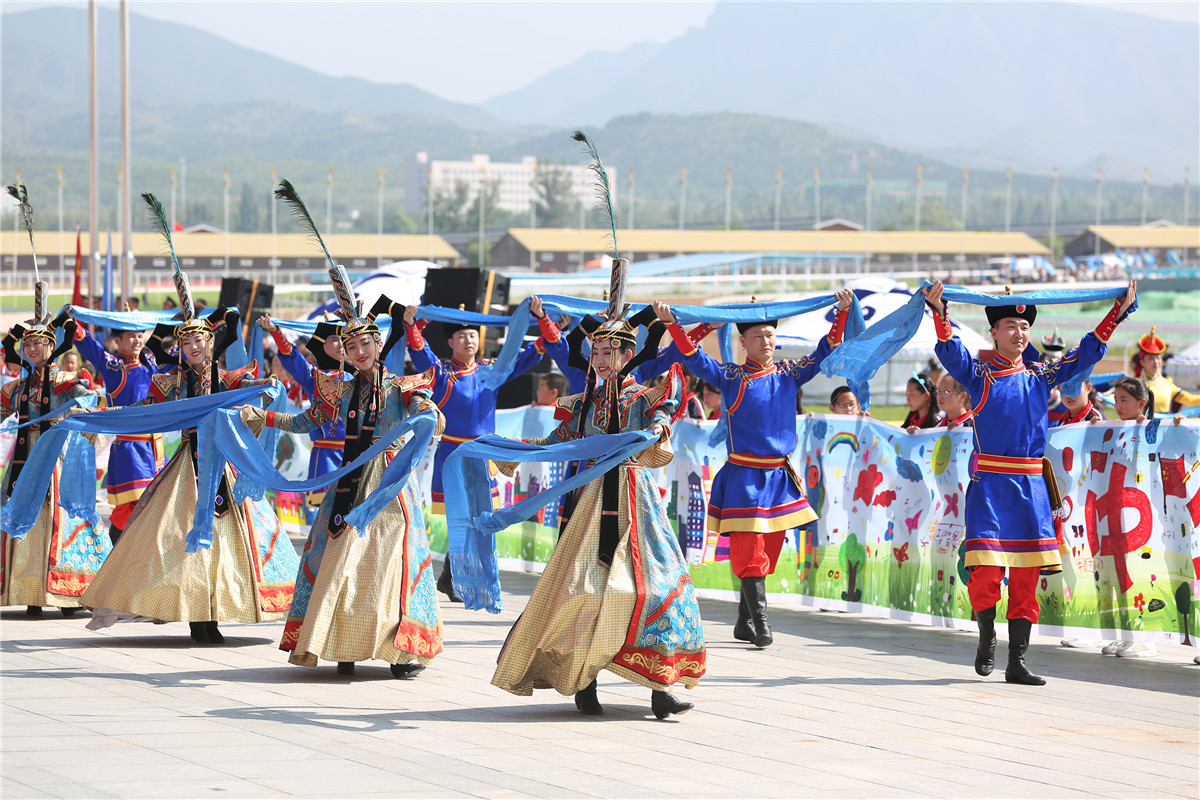 Featuring a vibrant range of cultural traditions, the opening ceremony of the Branch Field of the Equestrian Events of the 11th Traditional Games of Ethnic Minorities of China kicked off in Hohhot, North China's Inner Mongolia autonomous region, on July 12.
Carrying the theme of "Hand in hand, the Chinese nation marching forward in a new era", the cultural performances started in the applause of 6,000 audience members and presented a diverse landscape of ethnic minorities unified in the spirit of friendly competition, showing off their regional characteristics.
The traditional Andai dance showcased the hospitality of the Mongolian ethnic group, welcoming visitors from across the nation for the equestrian event in Hohhot. A total of nine delegations from Hebei, Shanxi, Henan, Yunnan and other provinces and autonomous regions attended the opening ceremony.
A total of 305 athletes, 365 horses and 13 camels are set to compete in speed racing, horseback riding and performance programs during the series, which ends on July 17.
The 11th National Ethnic Games is scheduled to run in Zhenghou, Henan province, from Sept 8 to 16.
Pan Qi and Jiang Sisi contributed to this story.