Downtown Beijing intensifies preservation work
By Xu Xiaodan and Xin Wen | chinadaily.com.cn | Updated: 2019-07-12 21:43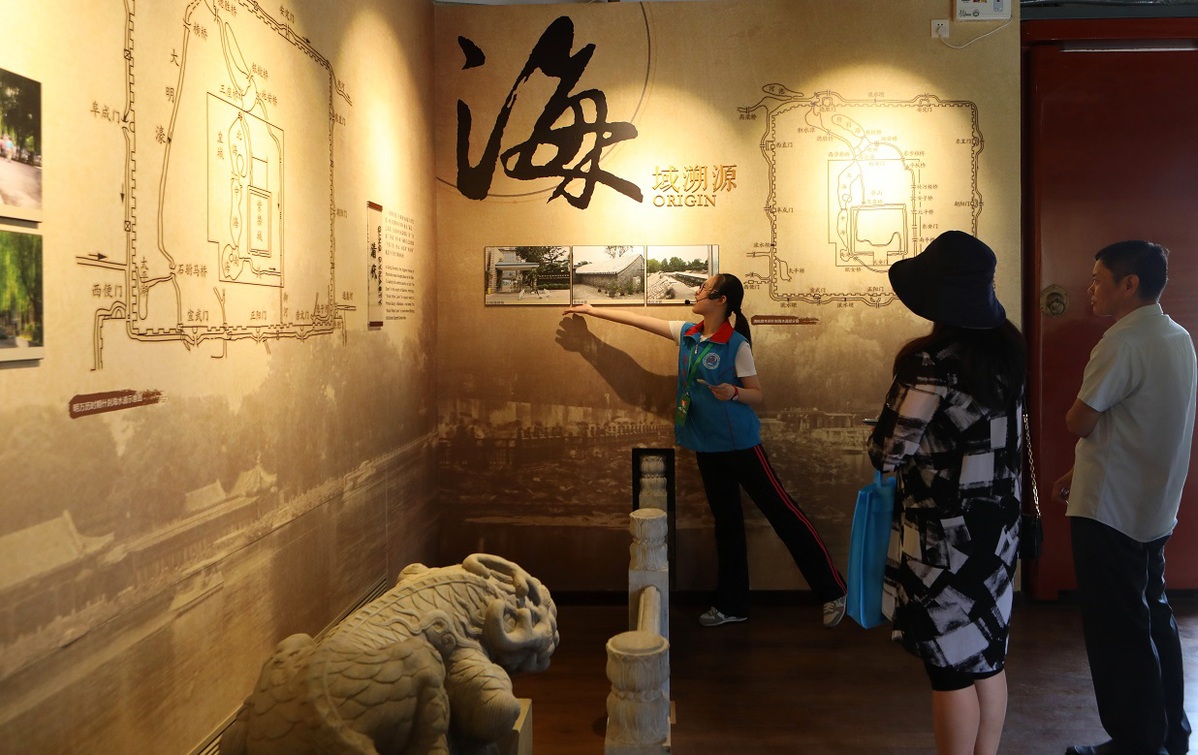 Beijing's downtown area is accelerating the preservation of cultural relics as part of a campaign to better protect and use the city's cultural heritage, a senior official in the capital said Thursday.
The Beijing Shichahai cultural exhibition center opened to the public on July 11 in order to showcase 3,000 years of the capital's history and culture.
The center is located in the Guangfu Temple, a Taoist temple dating back to the Ming Dynasty (1368-1644) in 1459, which is regaining its life after residents were moved out and buildings were restored.
Shichahai Lake in downtown Beijing and surrounded by the city's oldest neighborhoods of traditional courtyards and buildings, including the Guangfu Temple, is a significant Beijing landmark.
Lu Yingchuan, Party chief of Xicheng district in Beijing, where Shichahai is located, said the district will intensify renovation of the old town to improve its quality of life and better protect cultural relics, which aligns with Beijing's application for World Heritage status in 2035.