Downtown Beijing intensifies preservation work
By Xu Xiaodan and Xin Wen | chinadaily.com.cn | Updated: 2019-07-12 21:43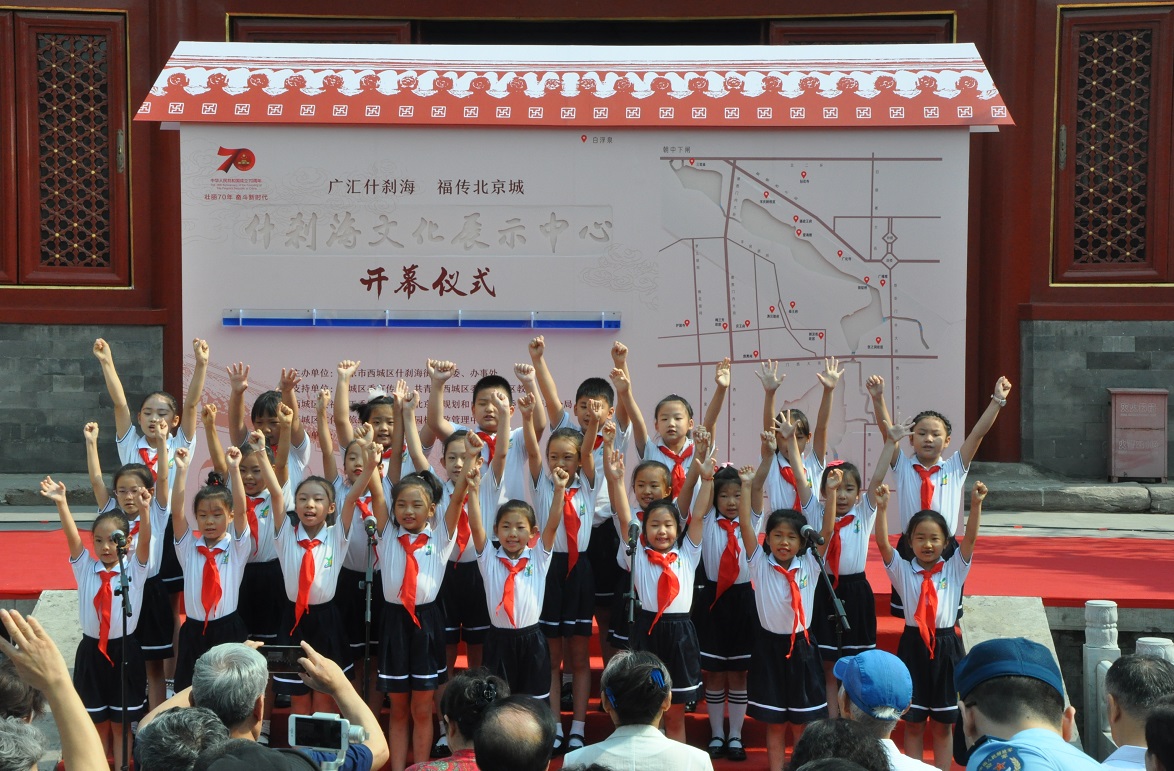 "We have specifically separated the cultural functions of each block in Xicheng based on the characteristics of the block to better showcase the historical and cultural heritage of the capital," he said, adding that every block has been equipped with a duty planner responsible for the street layout and planning since May of this year.
According to the city's planning and natural resources commission, the duty planner is an independent third party to provide planning, construction and management advice to better help protect certain regions. The employment term for duty planners is usually four-five years.
The relocation of cultural relics, assisted duty planners, went smoothly in Xicheng district, according to the district government. A total of 52 such cultural projects have now been completed.
Some of the halls in Guangfu Temple had been destroyed due to natural disasters during the Qing Dynasty (1644-1911), and it was later occupied by residents. Local government evacuated residents in 2008 and discovered colorful paintings from the Qing Dynasty during renovation.
Bi Jundong, director of the Shichahai Lake street office, said the renovated Guangfu Temple, covering an area of 1,530 square meters, showcases hundreds of displays including paintings, calligraphy and replicas of furniture from the Ming Dynasty in six exhibition halls.
Bi said some multimedia display methods, such as digital sandboxes, mobile AR, and multi-touch screens, have also been used in the cultural exhibition center to help visitors learn about the traditions and culture of this area.
Visitors have praised the opening of the heritage site around Shichahai Lake.
Wang Hongxia, 55, who came to the renovated center with friends on Thursday morning, said: "It's good for us to have access to authentic cultural heritage, especially near my community."
First created during the Yuan Dynasty (1271-1368), Beijing's original Axis was 3.7 kilometers in length. It was extended during the Ming and Qing dynasties.
Fourteen historical sites along the axis, including the Qianmen Gate, Forbidden City, Jingshan Park, Drum and Bell Towers, Chairman Mao Zedong Memorial Hall, Monument to the People's Heroes and Tiananmen Square, have been identified as key heritage sites.
Beijing authorities earlier unveiled a plan for the development of the central axis development from 2016-2035.