Pompeo's attacks on Xinjiang deplored
By HONG XIAO in New York | chinadaily.com.cn | Updated: 2019-07-20 06:50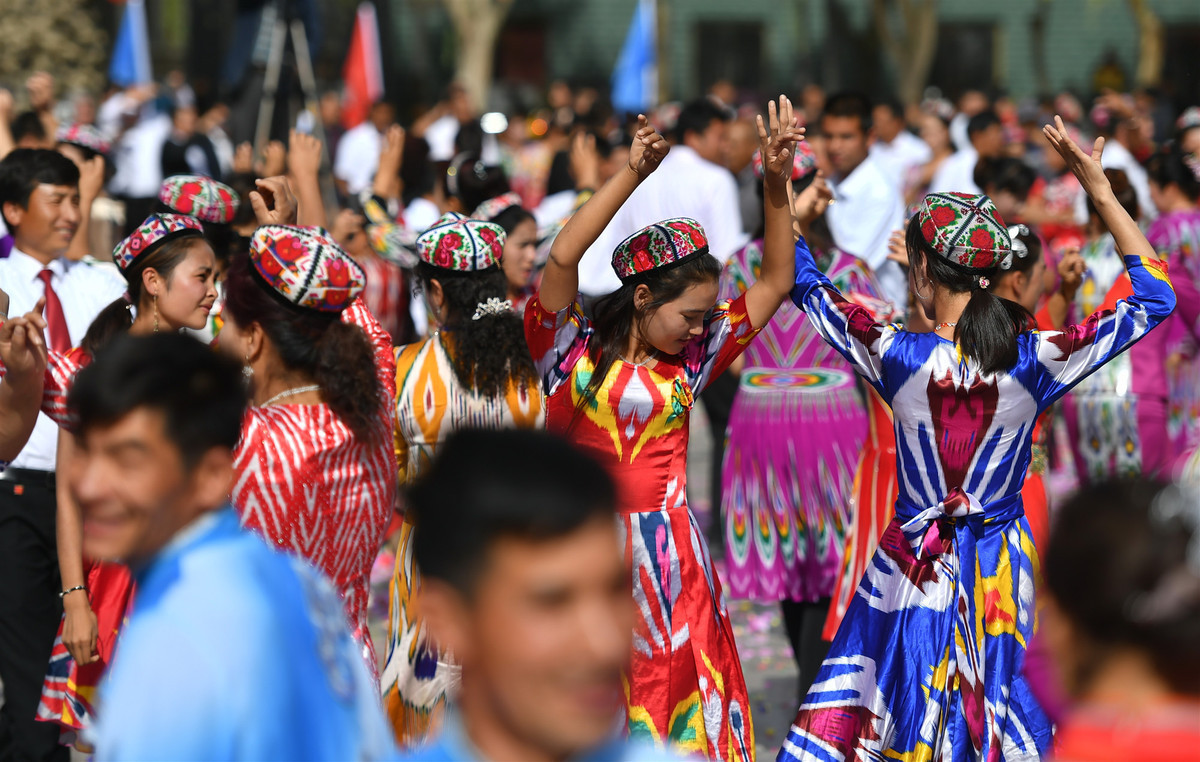 Scholars and religious personnel in Xinjiang deplored US Secretary of State Mike Pompeo's recent accusations and attacks against China's Xinjiang policy by signing a joint statement.
In the joint letter, the scholars and religious personnel from China's Xinjiang Uygur autonomous region refuted Pompeo's recent remarks about China, "including false accusations against the ethnic, religious and human rights situations in Xinjiang",are "irresponsible and erroneous remarks."
The letter was published on Friday on Tianshannet, the only major news website in Xinjiang in six languages including Chinese, Russian, Uygur, English, Kazakh and Turkish.
Pompeo once again pointed an accusing finger at China's policies in the Xinjiang during an international conference on religious freedom hosted by himself in Washington from Tuesday to Thursday,
Pompeo said China is "home to one of the worst human rights crises of our time," and described China's policies in the Xinjiang as "the stain of the century."
Sticking to the facts, the letter refuted Pompeo's remarks.
"For a period of time in the past, the rampant spread of extremism and frequent outbreak of terrorist attacks in Xinjiang had caused severe damages to the safety and property of people of all ethnic groups there," the letter wrote
"At the time, just like what happened after the 911 terrorist attacks in 2001 in Manhattan, New York, people in Xinjiang were living in stress and terror every day," the letter added.
The letter said in response to the strong calls of people of all ethnic groups for combating violent terrorist crimes, Xinjiang has combined crackdown on terrorism with preventive measures.
"…To address the problem at its source, vocational education and training centers have been established in accordance with the law to educate and rehabilitate law-breakers and those who have committed minor crimes, so as to eliminate the influence of terrorism and extremism on them and nip terrorist activities in the bud," it wrote.
The efforts have paid off. According to the letter, no violent terrorist attacks have occurred in the past three years. In 2018 alone, the number of tourists to Xinjiang exceeded 150 million, among which 2.4 million were inbound tourists. "Tourists from home and abroad speak highly of Xinjiang's economic and social achievements, saying that Xinjiang is not only beautiful but also safe and secure,' the letter said.