Pompeo's attacks on Xinjiang deplored
By HONG XIAO in New York | chinadaily.com.cn | Updated: 2019-07-20 06:50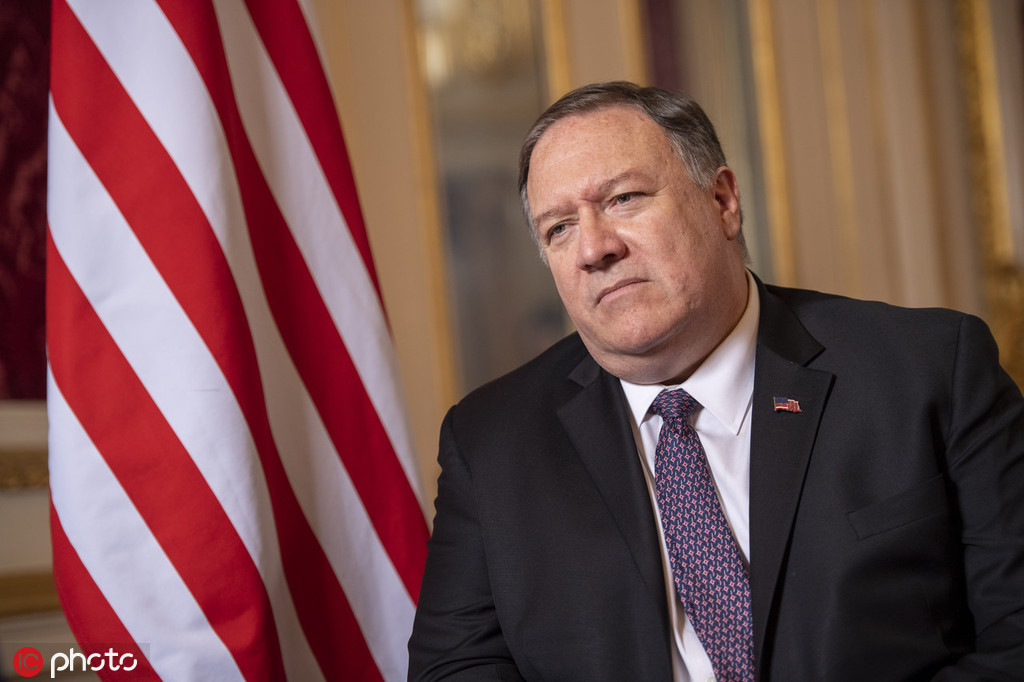 As Pompeo denounced China for its large-scale detentions in the western Xinjiang region, where he claimed that an estimated one million Muslim Uyghurs, Kazakhs and other minorities are held in internment camps.
The letter responded by saying his claim about the large-scale persecution camps is "incomprehensible."
"We have made multiple visits to several centers. We saw with our own eyes the trainees learning the country's common language and legal knowledge and taking various vocational training courses on skills," the letter wrote.
"Besides, they are served with rich dishes in clean and tidy canteens, living in dormitory quarters equipped with TV, air conditioning and shower facilities, and enjoying colorful cultural lives on the sport courts or in the libraries," the letter wrote.
The letter emphasized their personal freedom is fully guaranteed. Trainees can have home visits each week and also can ask for leave to attend to private affairs.
The letter said many of the trainees are aware of the true nature and harm of the extremist religious thoughts.
The letter also hit back Pompeo's "absurd" remarks such as butchering systematically the Uyghur culture and terminating Islamic beliefs.
"We urge the US to view the ethnic, religious and human rights situations in Xinjiang in an unbiased and objective way, immediately stop fabricating lies and slanders about Xinjiang, and immediately stop using Xinjiang-related issues to interfere in China's internal affairs," the scholars and religious personnel appealed, with signatures at the bottom of the letter.
China's Foreign Ministry Spokesperson Geng Shuang said earlier on Friday that US Vice-President Mike Pence and Pompeo "had slandered the religious policy and the freedom of religious belief in China" at the US conference on religious freedom, according to Xinhua.
Geng said at a press briefing that the remarks of Pence and Pompeo on China were confusing the public and calling white black, adding that China has lodged solemn representations with the US side.
Geng demanded that the US should respect facts, discard prejudice, and stop intervening in China's internal affairs by using religious issues
He pointed out that Chinese people of all nationalities enjoy full freedom of religious belief in accordance with the law, and that the Chinese government protects its citizens' religious freedom and related rights.
Meanwhile, the Chinese government does not allow anyone to engage in illegal and criminal activities by using religious issues and resolutely opposes any country or any force interfering in China's internal affairs in the name of religious freedom, Geng said.
He urged the US side not to make false statements that were unfounded, deviating from facts and contrary to common sense.
"We urge the United States to respect facts, discard prejudice, correctly view the religious policies and religious freedom in China and stop intervening in China's internal affairs by using religious issues," Geng said.