Large crowds gather for peaceful rally in HK in support of police
Share - WeChat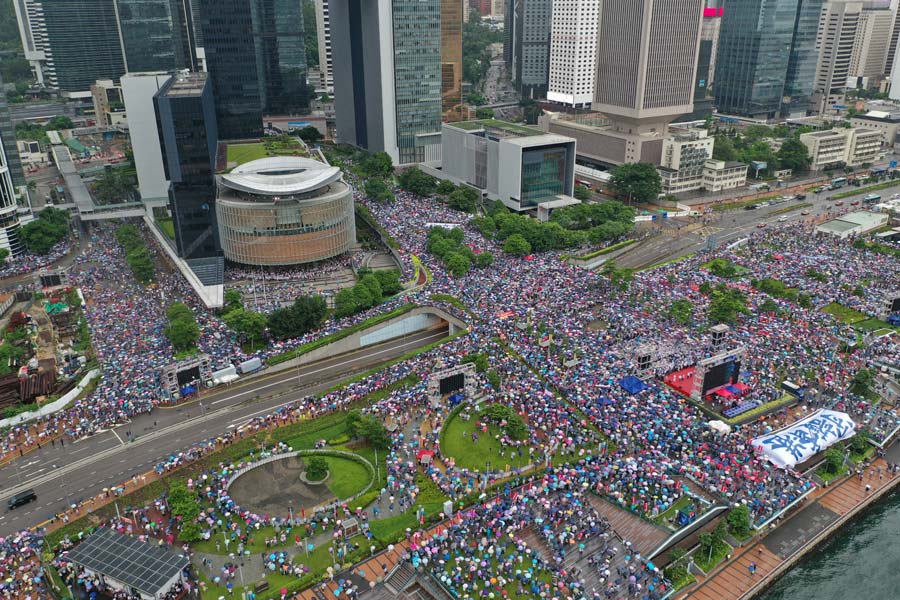 HONG KONG - A sudden shower of rain and the stuffy weather failed to deter the spirit of thousands of residents in Tamar Park on Saturday afternoon to show their support and gratitude to the city's police force.
They were gathering for a rally, organized by more than 70 community leaders in Hong Kong's administrative and business center, to express support to the police who had demonstrated great restraint and discipline in handling recent violent protests around the city.
At around 4 pm, one hour before the official start of the rally, the park was already filled with people of all ages and walks of life. They mostly dressed in light-colored clothes, white or blue, and wore no face masks or helmets — in contrary to those radical protesters who wanted to hide their identities from the police.