Red willow whiz's work pays dividends in desert
By ZHANG ZHIHAO | China Daily | Updated: 2019-07-22 07:30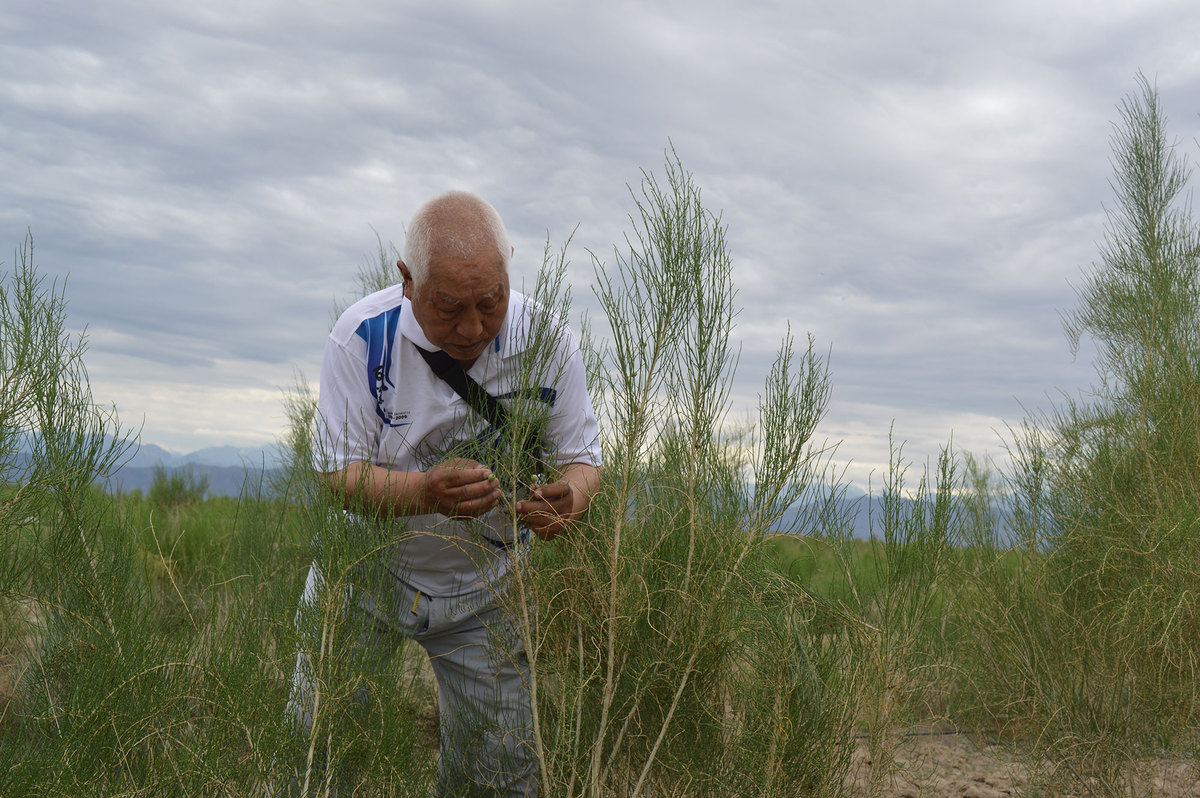 Deep within the Taklimakan Desert, known by locals as the "Sea of Death", grows a unique type of shrub with reddish stems, small pink flowers and feathery, pale green foliage. Legend says the plant germinated from the blood of a young warrior who ventured into the desert to slay the drought demon.
When a sandstorm hits, the shrub's stems swing gracefully in the harrowing wind, decorating China's largest desert-337,000 square kilometers in area located in the Xinjiang Uygur autonomous region-with much-needed color and life.
The plant, commonly known as red willow or hongliu (Tamarix taklamakanensis), is more than a testimony to life's tenacity. It serves as the first line of defense, protecting other parts of China from the desert's sandstorms by fixing large patches of sand with its expansive root network.
While other types of red willow can be found in Central Asia and the Middle East, the discovery of the unique Chinese species by scientists six decades ago marked a milestone in China's desert control effort and brought new economic opportunities to the local Uygur population.
Liu Mingting, a world-renowned expert in desert control and a researcher at the Chinese Academy of Sciences' Xinjiang Institute of Ecology and Geography, said he still remembers the day when he first stumbled upon the plant decades ago.
In mid-July, the Publicity Department of the Communist Party of China Central Committee named the 86-year-old scientist as one of the "most admirable people to support the borderlands", a title given to 20 luminaries who have made profound and lasting contribution to China's western borders.
In 1956, Liu, a senior biology student at Lanzhou University in Gansu province, was interning at a field station in southern Xinjiang. There he saw a common red willow "battling fearlessly against the wind, sand, and salinity of the vast and unforgiving desert".
"This moved me tremendously," he recalled.