Yangjiang nuclear power plant unit 6 gets ready for operation
By Zheng Xin | China Daily | Updated: 2019-07-26 08:14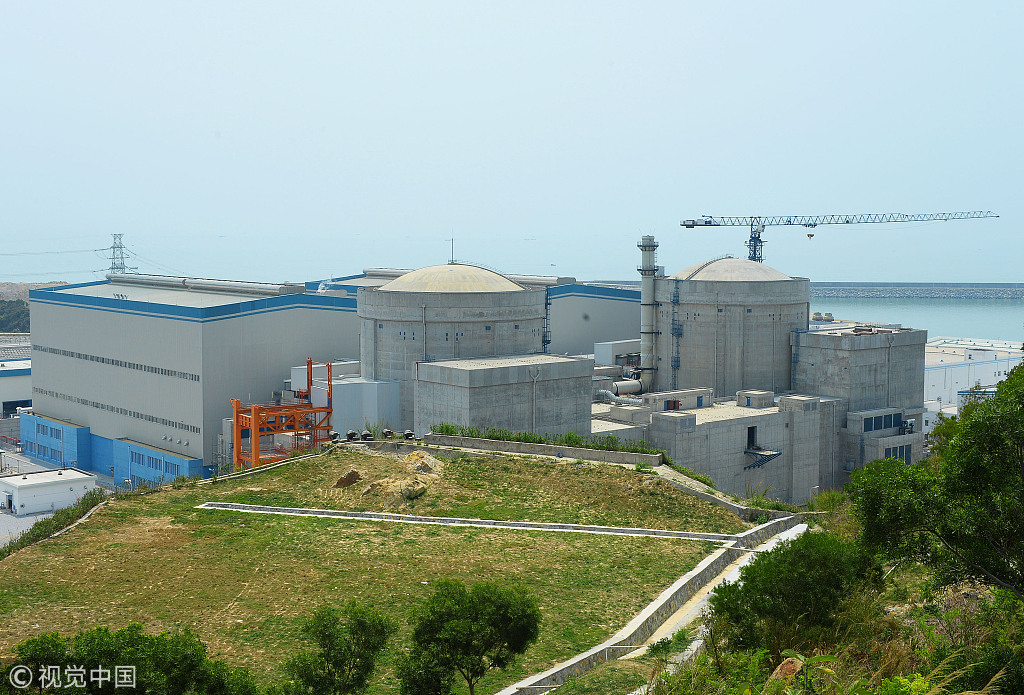 Yangjiang nuclear power plant's unit 6 in Guangdong province is ready for commercial operation with all the debugging work done as of Wednesday, its operator China General Nuclear Power Corp said on Wednesday in a statement.
After all six units of Yangjiang nuclear power plant are put into operation, the annual energy output of the plant should reach 48 billion kilowatt hours, equivalent to 15.6 million metric tons of coal being burned.
This will reduce carbon dioxide emissions by 38.28 million tons, sulfur dioxide by 370,000 tons and nitric oxide by 240,000 tons, said CGN, one of China's biggest nuclear power operators.
"A gradual acceleration of reactors approvals is expected as nuclear energy is absolutely key to cut the nation's reliance on fossil fuel power generation," said Joseph Jacobelli, an independent energy analyst and Asia-Pacific CEO of clean energy producer Joule Power.
"It is believed the number of reactors will sharply increase with new domestic nuclear technologies."
China has been developing its self-designed reactor technology in recent years to reduce reliance on foreign technology.
The company in November 2011 announced its own third-generation reactor using ACPR1000 technology, which was developed based on lessons drawn from the Fukushima earthquake crisis and which is believed to be safer than the CPR1000 model.
The first four units of Yangjiang nuclear power plant are applying CPR1000 and improved technology based on it. Units five and six utilize the ACPR1000 technology, said the company.
The localization rate of key equipment in the power plant exceeds 85 percent and the average localization rate of the six units is more than 83 percent, it said.
The Yangjiang nuclear power plant is a significant symbol of the large-scale development of nuclear power in China.
Jacobelli said China is already at the forefront of nuclear power technology worldwide, with abundant experience in building and operating nuclear power stations, with higher standards in the nuclear sector to ensure safety.
Both units five and six of the power plant will be using the Firm-Sys, the digital control system developed by CGN for nuclear reactors and a key equipment used for controlling and monitoring a station's operations and management to ensure its safety.
Unit one of the Yangjiang nuclear power plant was put into commercial operation on March 25,2014, followed by unit two on June 5, 2015. Unit three began operations on Jan 1, 2016, unit four on March 15, 2017 and unit five on July 12, 2018.