Unlawful rally turns radical in Hong Kong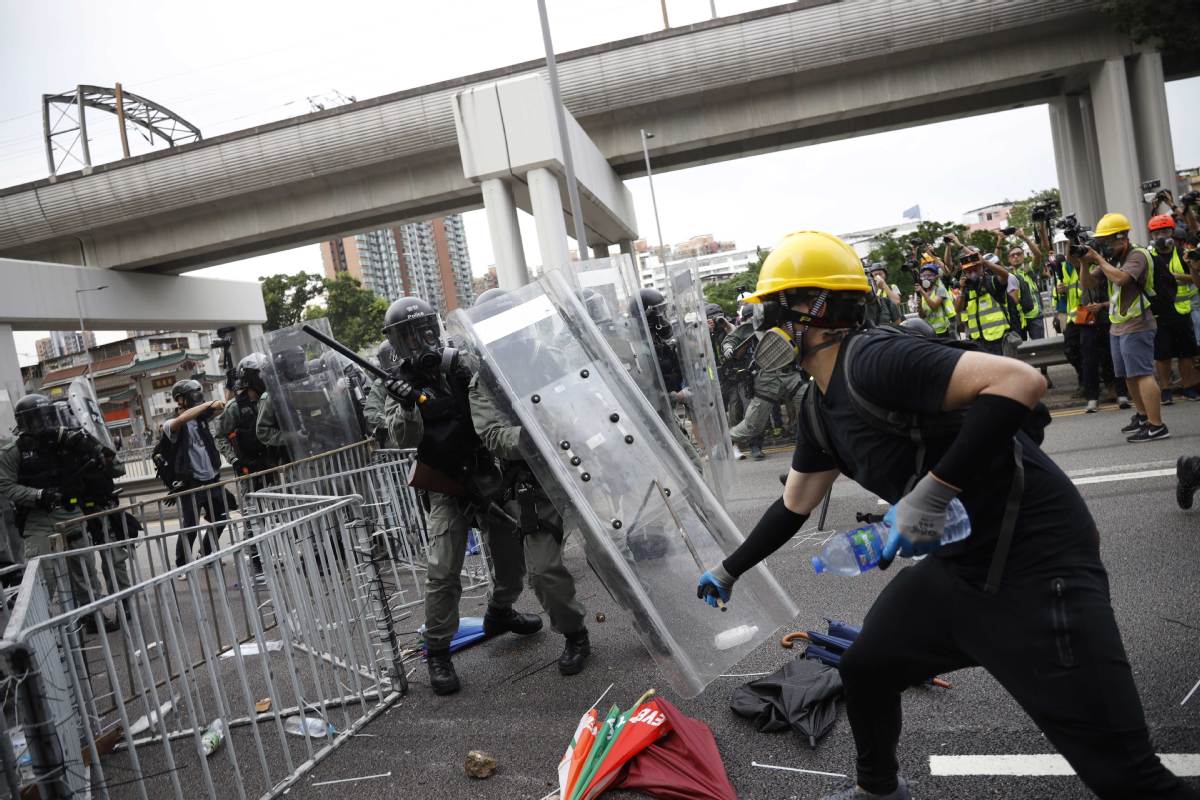 HONG KONG – An unauthorized rally turned radical in Yuen Long on Saturday as protesters attacked a police vehicle and charged at the police cordon lines.
The protesters were taking part in a march – from Shui Pin Tsuen Playground to Yuen Long MTR station – which was banned by the police on Thursday on safety concerns. An appeal board upheld the police's decision on Friday, on the grounds that it poses the risk of violent clashes between protesters and villagers in the district.
Tension escalated at around 4:30 pm as protesters pulled down metal barriers in front of Nam Pin Wai village near the Yuen Long railway station and charged at the police cordon lines.