Fan-favorite Halep returns to Wuhan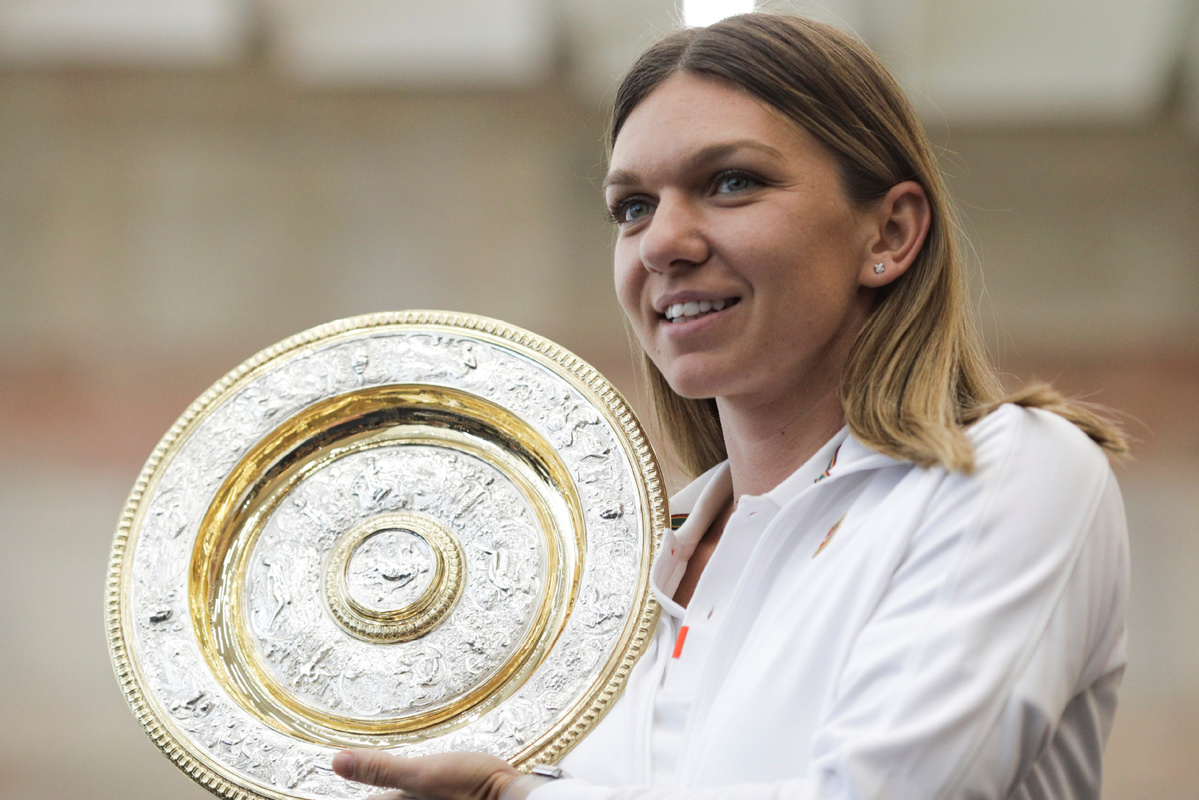 As a WTA Premier 5 tournament with a $2.8 million prize pool and 900 ranking points, the Dongfeng Motor Wuhan Open is one of the top destinations for the world's top female players, with Wimbledon champion Simona Halep of Romania heading this year's field.
The tournament, which last year saw 19 of the world's top 20 competing, is returning to the capital city of Hubei province from Sept 22-28.
"I'm really looking forward to returning to the Wuhan Open for the sixth time," said Halep, who needed just 56 minutes to crush Serena Williams 6-2, 6-2 in a sublime performance at Wimbledon last month.
"Every time we go back, the site is bigger and better and the tournament always takes special care of us, so I can't wait to return and play in front of the great fans there."
World No 4 Halep is no stranger to fans in Wuhan. She has competed every year since the tournament's inception in 2014, with her best result a semifinal loss to eventual champion Petra Kvitova in 2016.
"We all watched Simona play an incredible two weeks of tennis at Wimbledon and congratulate her on her outstanding achievement," said Wuhan Open co-director Brenda Perry.
"Throughout her career, Simona has displayed great courage in victory and defeat and is an inspiration for all who watch her play. We are thrilled she has chosen to return for the sixth consecutive year."
One of the most popular players on the tour, Halep, who will celebrate her 28th birthday on Sept 27, was voted the WTA's Fan Favorite in 2017 and 2018.
"Simona has been a loyal supporter of the Wuhan Open since our very first tournament and we are delighted to welcome her back as Wimbledon champion," added tournament co-director Li Qiuping.
"Simona has always brought energy and smiles to Wuhan and has become a big favorite among fans who will be excited to see her in action on the court and taking part in fan activities during the event. We look forward to celebrating both her birthday and her most recent Grand Slam triumph."
Halep won the French Open last year and spent a total of 64 weeks as world No 1. Following her Wimbledon triumph, she was honored by her home country and named flag bearer for Romania at next year's Tokyo Olympics.
"She really played out of her mind; whenever a player is that amazing you just have to take your hat off and give her a nod," said megastar Williams after the Wimbledon final.
Halep's talent and fortitude have also impressed men's ace Novak Djokovic.
"It was really impressive how she handled herself in her first Wimbledon final against an all-time great. Serena is a fierce competitor who has won Wimbledon titles many, many times," said Djokovic. "Simona showed why she's a great champion."