DR Congo Ebola epidemic widens on first anniversary
China Daily | Updated: 2019-08-02 09:41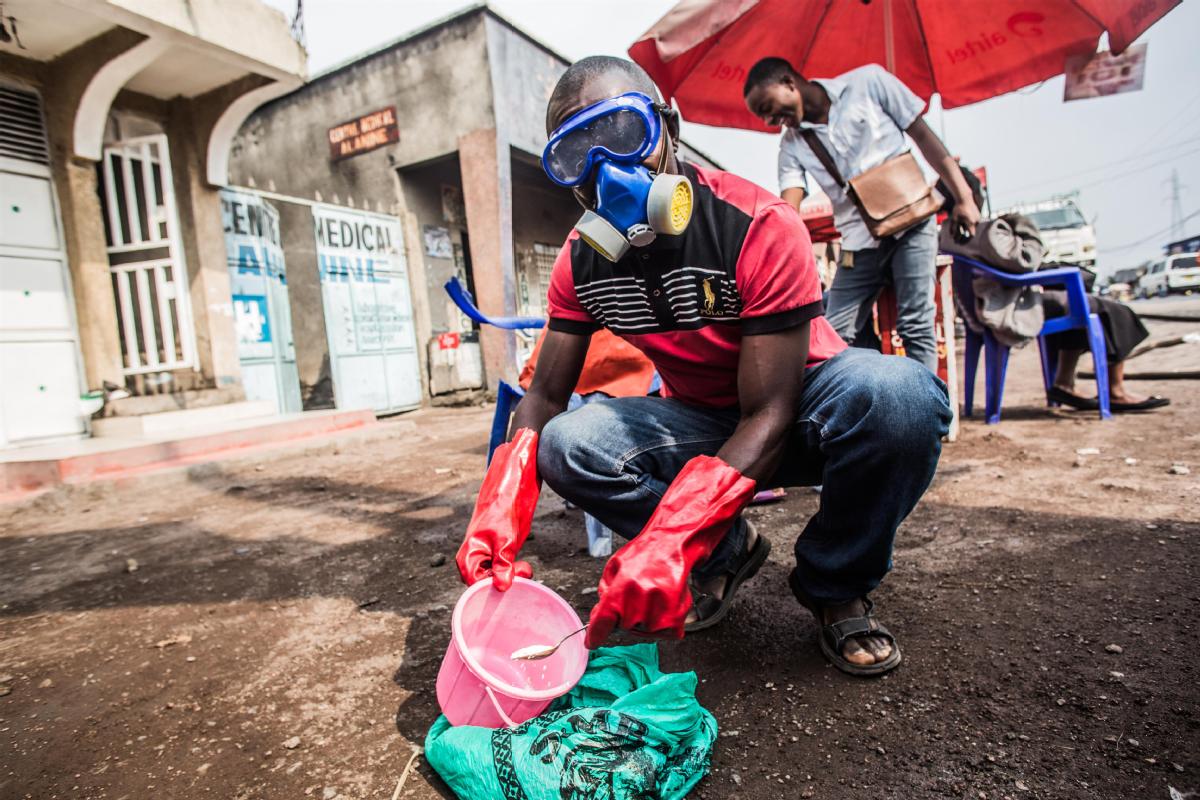 GOMA, DR Congo - The Ebola epidemic in the eastern region of the Democratic Republic of the Congo widened on Wednesday, the eve of the first anniversary of the outbreak, with one death and another diagnosis reported. Fifteen people were also quarantined in a previously unaffected province.
A total of 1,803 lives have been lost in the second worst outbreak of Ebola on record, according to figures released by the DR Congo Ministry of Health on Wednesday.
A Rwandan official said on Thursday that his country has closed its border with the DR Congo because of the deadly Ebola outbreak.
The government of the DR Congo declared an outbreak of the Ebola virus disease in its North Kivu Province on Aug 1, 2018.
The country's point man on the crisis, Jean-Jacques Muyembe, said a second person had died of Ebola in Goma, a densely-populated city on the border with Rwanda that has transport links to many parts of East Africa.
"A patient who was confirmed with Ebola in Goma has died. Every measure has been taken to block the chain of transmission," Muyembe said.
Later on Wednesday, Aruna Abedi, the chief Ebola coordinator in the North Kivu province - which has borne the brunt of the outbreak - said a third person had tested positive for the disease.
Abedi said that vaccination had started at the affected health center.
"Medical staff and those who had contact with the patient, and those who had contact with them, have been prioritized," he said.
An Ebola response official said the third confirmed case was the one-year-old daughter of the second Goma patient, a father of 10 who had died at the same center earlier in the week.
"The girl had already been showing signs of the disease," the official said on condition of anonymity.
Several UN agencies on Wednesday issued a joint statement in Geneva, calling for solidarity to end the current Ebola outbreak in the DR Congo ahead of the one-year milestone of the outbreak on Thursday.
"At this critical juncture, we reaffirm our collective commitment to the people of the DR Congo; we mourn for those we have lost; and we call for solidarity to end this outbreak," the joint statement read.
The statement was issued by WHO Director-General Tedros Adhanom Ghebreyesus, UN Under-Secretary-General for Humanitarian Affairs and Emergency Relief Coordinator Mark Lowcock, UNICEF Executive Director Henrietta Fore, and World Food Program Executive Director David Beasley.
North Kivu's capital Goma is a lakeside city of more than two million people that has an international airport with flights to the capital Kinshasa, Uganda's Entebbe and Addis Ababa, the capital of Ethiopia, as well as a port that links to Bukavu and South Kivu Province.
Health experts fear outbreaks in major cities, where population density and high mobility make it far harder to isolate patients and trace contacts compared to the countryside.
Agencies - Xinhua