Going against the flow
China Daily | Updated: 2019-08-03 10:51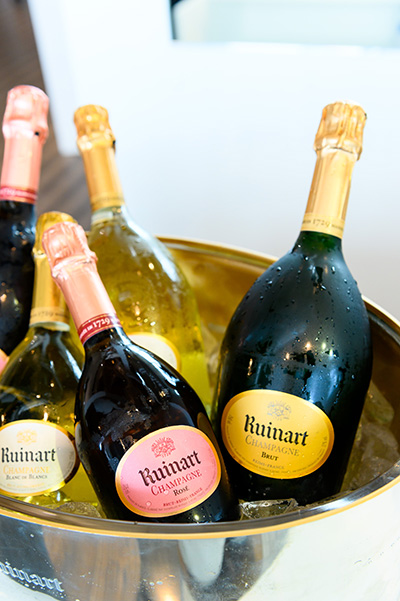 Champagne house Ruinart's collaboration with Brazilian artist Vik Muniz is just one way the brand continues to push the creative envelope.
When champagne house Ruinart gave Sao Paulo-born artist Vik Muniz carte blanche to conjure his own creative vision of the venerable maison of bubbles, Muniz went straight to its foundations: the earth, the vineyards and the roots of the vines themselves - from which Frederic Panaiotis, Ruinart's cellar master, also takes inspiration for his craft. "I take it as a great positive that you can find this project a little bit edgy," says Ruinart's president, Frederic Dufour. "One of the objects was to bring some modernity to the brand."
Ruinart is the dark horse of the champagne world - and yet a leading light. For a start, it's the first established champagne house in the world. Forget what you thought you knew about Dom Perignon divining bubbles in a cellar; Ruinart is 290 years old this year.
"We are nearly 300 years old," says Dufour. "So you need to shake the brand a little sometimes, but only insofar as it tells something that is important to the ongoing evolution of the story to us."