HK firms seek opportunities in Kenya and Djibouti
By Edith Mutethya in Nairobi, Kenya | chinadaily.com.cn | Updated: 2019-08-08 20:56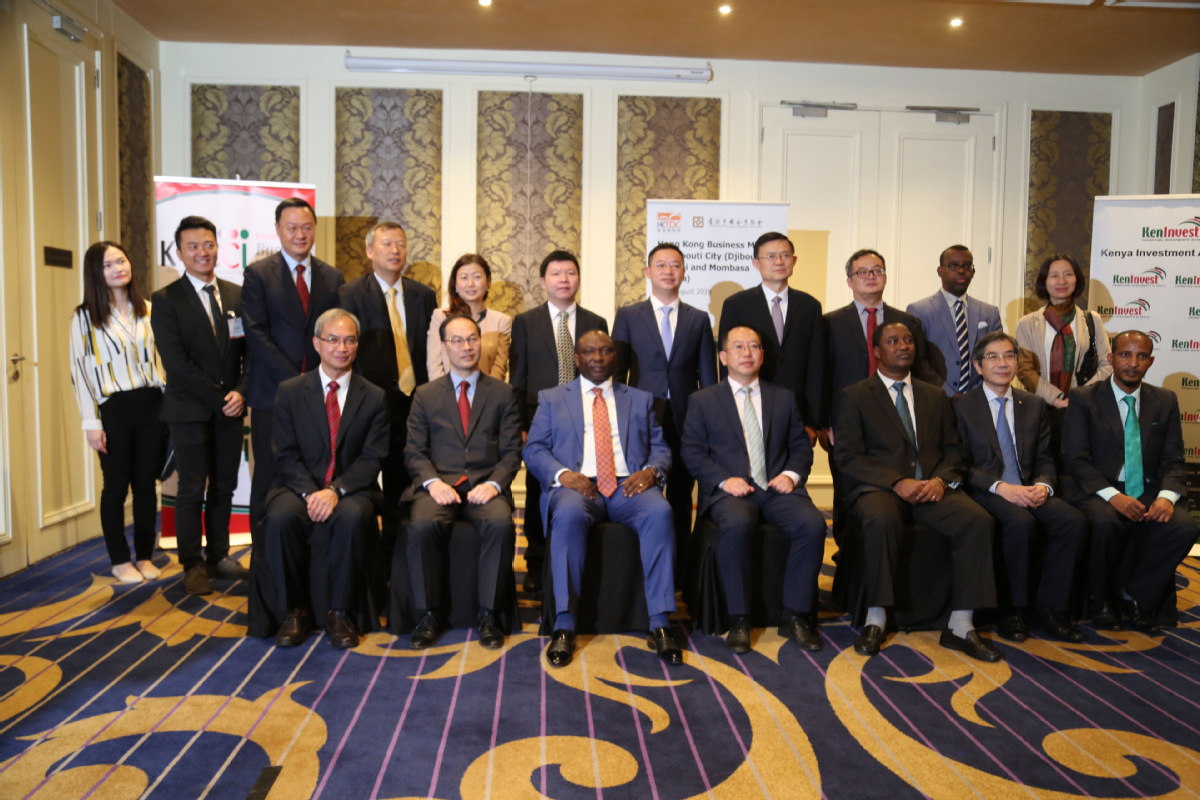 Moses Ikiara, the managing director of the Kenya Investment Authority, affirmed that Kenya has numerous investment opportunities which the Hong Kong enterprises can take advantage of, especially the government's big four agenda that focuses on manufacturing, food security, affordable housing and universal health coverage.
Noting that 90 percent of the fabric used in Kenya is imported, Ikiara said there is a great opportunity for import substitution through local production like cotton processing and ginning industries as well as textile mills and apparel manufacturing within special economic zones.
Other opportunities exist in leather processing, manufacture of construction materials and equipment, agro-processing, information and communication technology products and services, and heavy industries.
On the provision of affordable housing, Ikiara said the government looks at developing 500,000 houses as well as doubling real estate and construction GDP contribution to 14 percent by 2022.
He said Kenya has a deficit of 250,000 housing units annually. "The low-cost housing agenda seeks to address the acute shortage through cutting the cost of construction through use of innovative technologies, reducing mortgage costs, and raising low-cost funds from private and public sectors for investment in large-scale housing construction," he said.
Ikiara said developers of 100 low-cost residential units and above will enjoy a 15 percent corporate tax.
On universal healthcare coverage, opportunities lie on enhancing low-cost private insurance coverage and schemes, private healthcare facilities and services, provision of medical commodities and equipment.
This is in addition to the digitization of healthcare and provision and implementation of alternative financing.
Betty Maina, the principal secretary of the State Department of Investment and Industry, assured Hong Kong investors that Kenya will continue to be an open economy with a friendly business environment.
She said her ministry will strive to make the country the preferred investment destination and one of the most globally competitive trading nations in the world.
Maina said the ministry will continue to support and encourage the private sector to take lead and spearhead the industrial development of the country.