Xi'an further develops nighttime tourism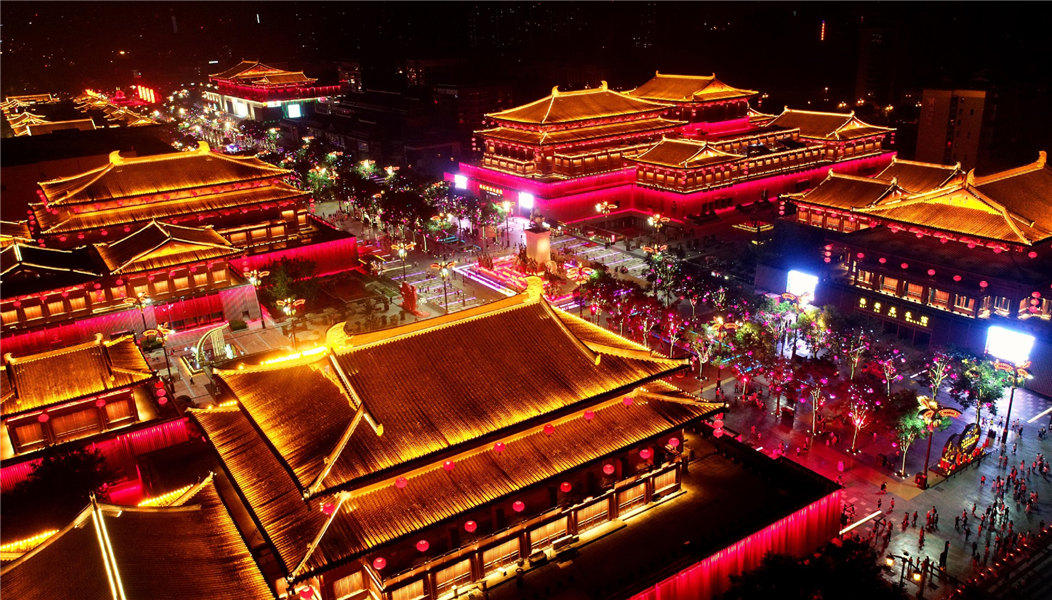 Xi'an, the capital of over 10 Chinese ancient dynasties, has long been a tourist attraction. The city is witnessing another boost in sightseeing after the online hit drama, The Longest Day in Chang'an – a thriller series set in Xi'an, the prosperous imperial capital of the Tang Dynasty (618-907).
In recent years, Xi'an has explored more possibilities in nighttime tourism. By constructing more night fairs, cultural performances and entertainment businesses, Xi'an invites people to enjoy the leisure and beauty of the evening.