Not much for Russia to gain from trade war
By Oleg Remyga | China Daily | Updated: 2019-08-12 07:10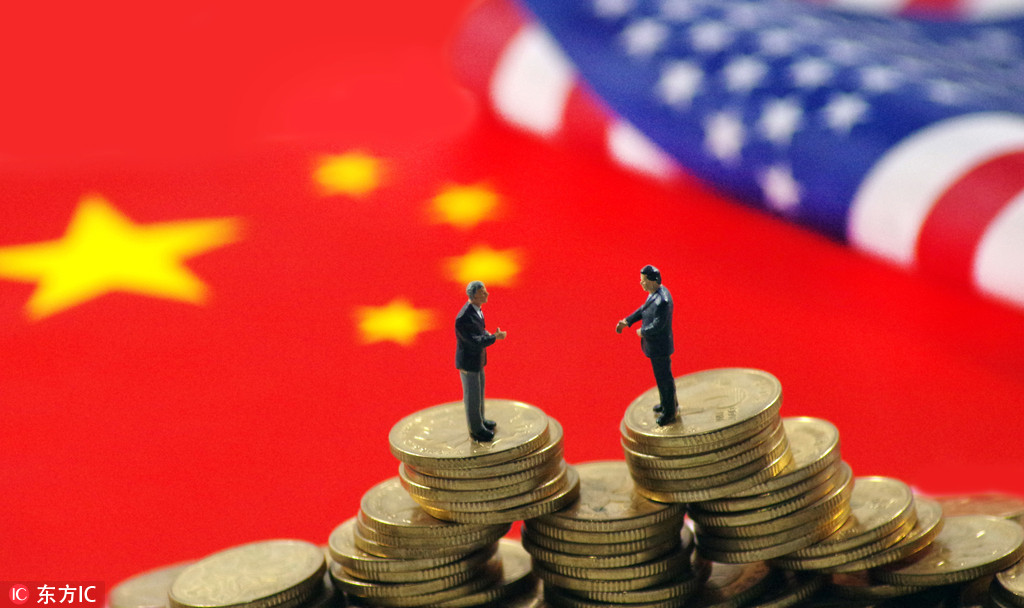 After the US leader threatened Washington would impose 10 percent additional tariffs on another $300 billion of Chinese goods from Sept 1, some experts were prompted to ask whether the US-instigated trade war with China will influence Russian-Chinese economic cooperation.
Some media commentators in Russia and a few other countries have said Russia could benefit from the Sino-US trade war, as it could replace, to some extent, the United States in the Chinese market. But is there any basis for such hopeful views?
If we look at the situation from a purely economic point of view, the Sino-US trade war will have no direct influence on Russia-China economic cooperation. But given that soybean and pork exports from Russia to China increased significantly, several experts believe that the Sino-US trade war has created big opportunities for Russian companies.
Statistics, though, tell a different story. In 2017-18, Russia exported about 0.9 million tons of soybean to China (2.5 times more than in 2016-17), which accounted for about 25 percent of the total soybean produced in Russia. But since the annual consumption of soybean in China is about 100 million tons, even if Russia were to export all the soybean it produces to China, it would fulfill only 4 percent of China's annual soybean demand.
On the other hand, under normal conditions, China used to import on average 30 million tons of soybean from the US every year. Which means Russia cannot replace the US as a soybean exporter to China.
The same trend is evident in pork and other goods. The Russian economy's capacity is rather limited, and it cannot replace the US as an exporter of a number of foodstuffs to China.
The good news for Russian companies is that the Sino-US trade war will make the Chinese authorities act faster and be more flexible. A key factor for Russia-China economic cooperation not developing as fast as it should is that many Russian goods cannot enter the Chinese market due to legal and sanitary regulations. Since China now needs to shift from US companies and diversify its suppliers network, the decision-making process is expected to become faster, which will give Russian companies a good chance to get their small but vital share in China's commodities and industrial equipment (especially medical) markets.
But the fact is, Sino-Russian negotiations on regulatory requirements started long before the US imposes punitive tariffs on Chinese goods, and the Sino-US trade war is an indirect factor that expedited the process.
Another indirect influence of the Sino-US trade war on the China-Russia negotiations is related to payments in Chinese and Russian currencies. Although negotiations on the issue were going on for a long time, the Sino-US trade war helped bring it to a swift conclusion with a formal agreement being inked two months ago. And according to the Russian Central Bank, payments in US dollars between Russia and China dropped from 75.8 percent in 2018 to 54 percent in the first half of this year, and payments in yuans and rubles rose from 16.9 percent in 2018 to 22.5 percent in the first half.
But what about the impact of the Sino-US trade war on Chinese companies doing business in Russia? Chinese companies will try to diversify their presence in different markets, and make greater efforts to sell more of their products in the Russian market. We can debate about the trend of Russia's economy but the fact is, it is still a big market with 140 million consumers. It cannot substitute the US market, though, as their scales are simply incomparable.
An apt example of a Chinese high-tech company expanding business in Russia is Huawei. The Chinese high-tech giant's smartphones hold the largest share in the Russian market after overtaking Samsung and Apple last year. This seems a success spiked by the current trade war. But since the US administration has banned Huawei from installing the Android operation system in their new smartphones, Russian consumers who have got used to Android will have to shift to another platform, and Huawei sales risk falling in the country.
Which once again proves we are living in a very interconnected world and a war, be it a trade war or military war, will disrupt the global supply chains, leading to a huge revenue loss. There are no winners in a trade war. And since the global economy is not in a good shape, trade wars are good news for none. According to Bloomberg, if the Sino-US trade war continues till 2021, it will shave 0.5 percent off the global GDP. In such a situation Russia cannot be a winner. Instead, overall, it could be among the losers despite making some tactical gains.
The author is professor of EMBA for Eurasia program at SKOLKOVO Business School, Moscow.
The views don't necessarily represent those of China Daily.