Memoirs shed light on Nixon's Beijing visit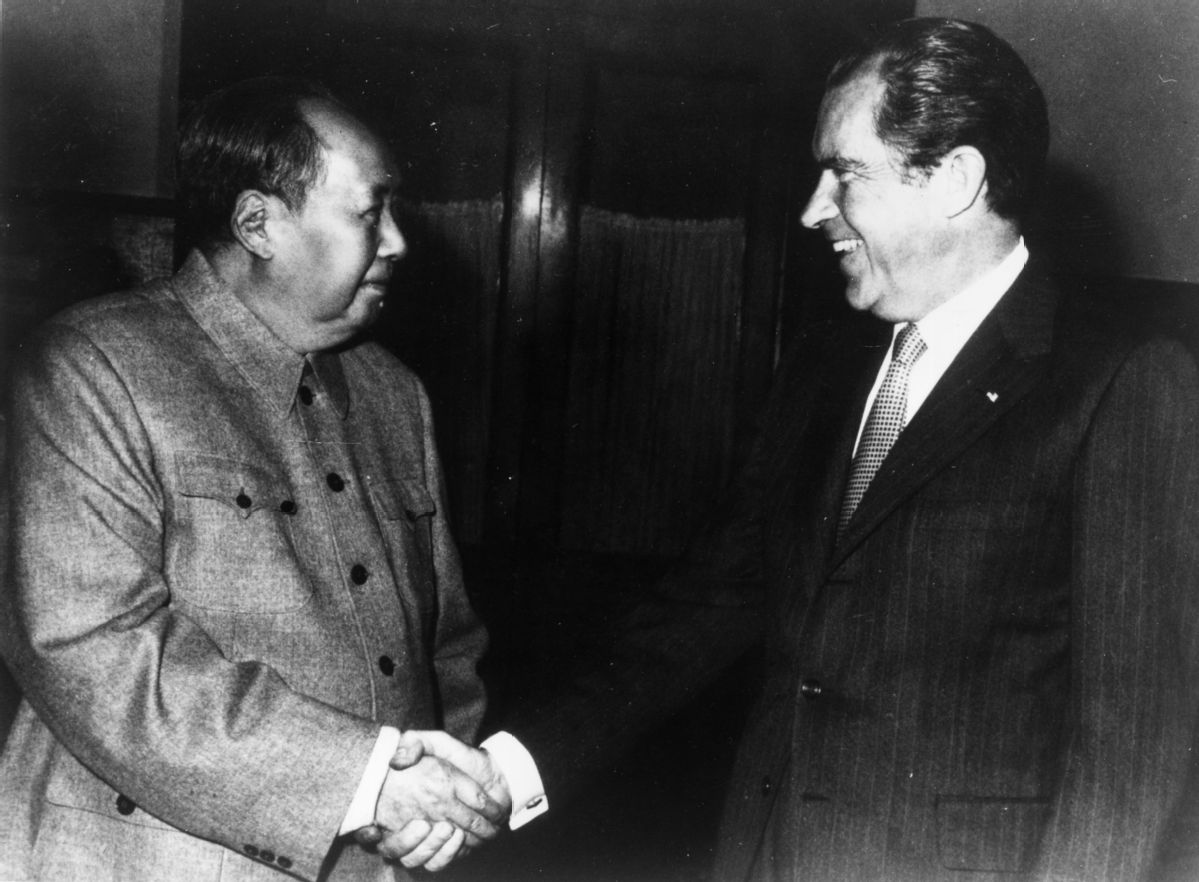 Intermediary sought
China and the US moved closer to negotiations after largely not communicating with each other for 20 years.
According to Nixon's memoirs, his administration attempted to find an intermediary who could "pass word directly to Beijing".
When Nixon visited Pakistan in July 1969, he told President Yahya Khan that the US had decided to try to normalize relations with China, and asked for his help as an intermediary.
The Pakistani leader said his country would do anything it could to help, but added, "Old enemies do not easily become new friends." When Khan visited the White House in October 1970, Nixon used their meeting to establish the so-called Yahya Channel.
During a visit to Romania in 1969, Nixon also talked with President Nicolae Ceausescu about the need for a new Sino-US relationship.
Nixon's toast at a dinner in Romania was the first occasion on which a US president had intentionally referred to China by its official name, the People's Republic of China, rather than Communist China.
"This was a significant diplomatic signal," Nixon wrote.
In his meeting with Ceausescu next day, Nixon said that, even short of the ultimate goal of re-establishing full diplomatic relations with China, there could be an exchange of high-level personal representatives. Ceausescu agreed to pass this on to Beijing, marking the opening of the so-called Romanian Channel.
In December 1970, Zhou sent word through the Pakistani president that Nixon's representative would be welcome in Beijing to discuss the "Taiwan question".
Nixon wrote that with characteristic subtlety, Zhou concluded with a play on words.
"We have had messages from the United States from different sources in the past," Zhou said, "but this is the first time that the proposal has come from a Head, through a Head, to a Head."
The US, through the Yahya Channel, replied that any meeting should not be limited to a discussion of Taiwan, and proposed that Chinese and US representatives meet in Pakistan to discuss the possibility of a high-level meeting in Beijing.
Zhou sent a message for Nixon through the Romanian Channel, stating that there was only one outstanding issue between the two countries-the "US occupation of Taiwan". China had attempted to negotiate on this issue in good faith for 15 years, and if the US wished to resolve the situation and propose a solution, China would be prepared to receive a US special envoy in Beijing.
On April 6, 1971, there was a surprise breakthrough for the Nixon administration. It heard from the US embassy in Tokyo that a US table tennis team competing in the world championships in Japan had been invited to visit China to play exhibition matches.
"I was as surprised as I was pleased by this news," Nixon wrote. "I had never expected that the China initiative would come to fruition in the form of a ping-pong team."
The US immediately accepted the invitation, and China granted visas to several Western reporters to cover the team's tour.
Some reporters sent back "almost lyrical descriptions of the contented and productive lives" led by Beijing residents, Nixon wrote.