Memoirs shed light on Nixon's Beijing visit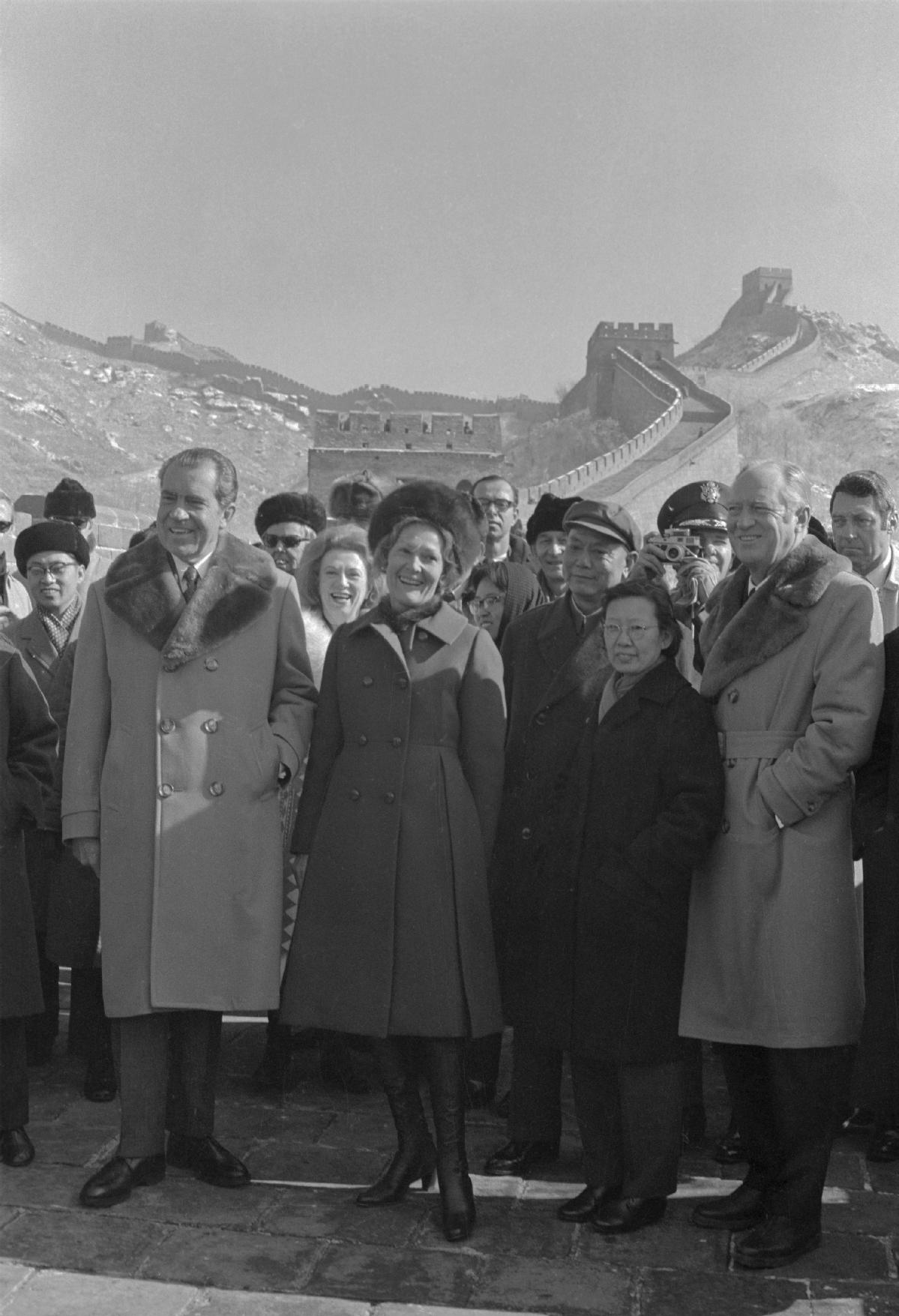 Need for secrecy
Kissinger's Beijing trip was codenamed Polo after Marco Polo, the Venetian merchant and explorer who made history by traveling to China.
Everything went without a hitch, Nixon said. Because of the need for complete secrecy, and the lack of direct communications between Beijing and Washington, he knew the US would have no word from Kissinger while he was in China.
"Even after he had returned to Pakistan it would still be important to maintain secrecy, so before Kissinger left, we agreed on a single codeword-eureka-which he would use if his mission were successful and the presidential trip had been arranged," Nixon said in his memoirs.
On July 11, 1971, Al Haig, an assistant to Kissinger, who knew the codeword, phoned Nixon to say that a cable that included it had arrived from Kissinger.
Nixon then announced on TV that he would be going to Beijing.
In October 1971, Kissinger returned to China for a publicly announced six-day visit to prepare an agenda for the meetings between Nixon and Chinese leaders and to work out the basic language for the communique that would be issued at the end of the president's trip.
While Kissinger was in Beijing, the UN General Assembly voted 76 to 35 on Oct 25, 1971, with 17 abstentions, to expel Taiwan and to admit the PRC as the sole government representing China.
On Feb 17, 1972, Nixon left Andrews Air Force Base for Beijing, where he shook hands with Zhou at the airport.
"When our hands met, one era ended and another began," Nixon said.
He quoted Zhou as saying, "Your handshake came over the vastest ocean in the world-25 years of no communication."
In his toast at a banquet in the Great Hall of the People, Nixon said: "We have at times in the past been enemies. We have great differences today. What brings us together is that we have common interests which transcend those differences.
"As we discuss our differences, neither of us will compromise our principles. But while we cannot close the gulf between us, we can try to bridge it so that we may be able to talk across it."
The two countries issued a joint statement from Shanghai at the end of Nixon's trip. The statement, which became known as the Shanghai Communique, broke diplomatic ground by stating frankly the significant differences between the two countries on major issues, rather than smoothing them over.
In a banquet toast on his last night in China, Nixon described his visit as "the week that changed the world".
He visited China again in February 1976 at the invitation of the government.
Even though he had resigned as president, he was afforded the same treatment as four years earlier. For example, a 10-course banquet was held in his honor.
The latest Chinese version of Nixon's memoirs is published by the Tiandi Press in Chengdu, Sichuan province. Yang Yonglong, project editor for the publishing house, said: "Nixon was one of the most controversial American presidents ... the book is basically the history of the US in the third quarter of the 20th century. He had a razor-sharp intellect and the quality so lacking in politicians these days-courage."
In an interview with NBC news anchor Tom Brokaw in Washington in 2012, Kissinger described Zhou as "an extraordinary fellow with wonderful human instinct" adding, "he was elegant, thoughtful, well-prepared and infinitely patient".
In November 2014, at a Washington forum on Nixon's legacy, Richard Solomon, a National Security Council staffer for Asian Affairs from 1971 to 76, said: "Today, the Soviet Union is history; China is now approaching certainly No 2, if not No 1, in the world economy. It has emerged, risen as an international force, in no small measure because of the opening that President Nixon and Chairman Mao initiated."
In January, former diplomat Lian Zhengbao wrote in the monthly literature and history magazine Across Time and Space that during his first Beijing visit, Nixon vowed that if re-elected he would finalize the normalization of US-China relations in his second term.
Nixon was re-elected in 1972, and sent Kissinger to China in February the following year for discussions on establishing liaison offices in Beijing and Washington.
The US appointed David Bruce, who served as ambassador to France, West Germany and the United Kingdom, as the first head of its liaison office in Beijing. China named Huang Zhen, who took part in the Long March (1934-35) and served as ambassador to France, as the first head of its liaison office in Washington.
After issuing a joint declaration in December 1978, China and the US normalized diplomatic relations in January 1979.
In a banquet toast on his 1972 visit, Nixon quoted one of Mao's bestknown poems:
So many deeds cry out to be done,
and always urgently.
The world rolls on.
Time passes.
Ten thousand years are too long.
Seize the day, seize the hour.
"This is the hour, this is the day for our two peoples to rise to the heights of greatness, which can build a new and a better world," Nixon said.