Envelope commemorates ties with Ecuador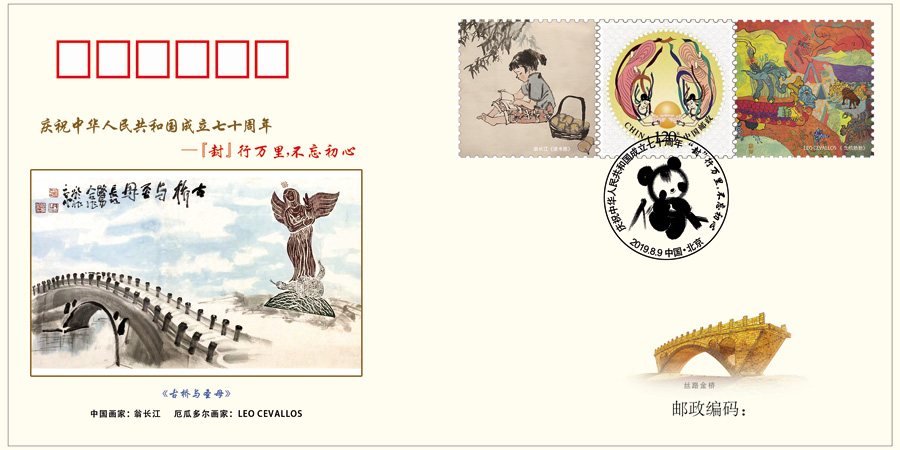 The unveiling ceremony of the China-Ecuador commemorative envelope took place Friday at the Liangmaqiao Diplomatic Office building in Beijing.
Unveiling the commemorative envelope and addressing the ceremony were Wang Hua, deputy secretary-general of the China Foundation for Peace and Development and Carlos Larrea, Ecuadorian ambassador to China.
Titled Commemorative Covers Travel Thousands of Miles, Remain True to Our Original Aspiration, the event is part of a cultural exchange program sponsored by the China Foundation for Peace and Development to celebrate the 70th anniversary of the founding of the People's Republic of China, as well as to mark the formation of diplomatic ties with foreign countries.
Organized by Beijing-based Zhongyulidu Culture Co., Ltd., the event teamed up Chinese painter Weng Changjiang and Ecuadorian artist Leo Cevallos, who jointly created the painting featured on the commemorative envelope, Ancient Bridge and Blessed Virgin Mary.