Lekima response good, but more to do: China Daily editorial
chinadaily.com.cn | Updated: 2019-08-12 21:44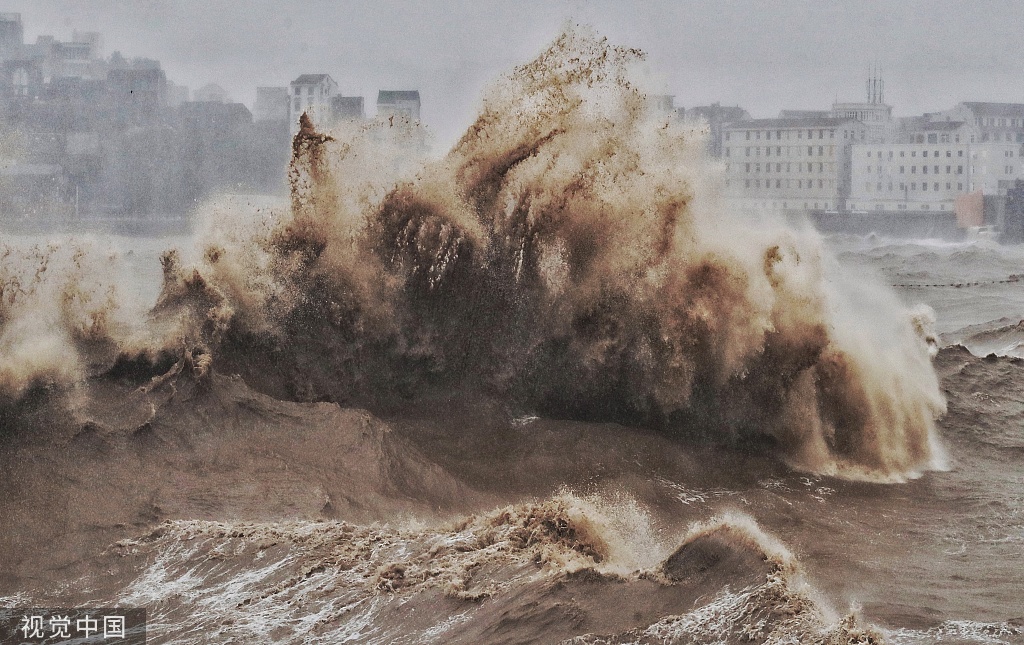 Typhoon Lekima has wreaked havoc since making landfall in Zhejiang province on Saturday before traveling north and landing in Shandong province on Sunday evening. By Monday, the death toll from the strongest and the ninth storm of this year had risen to 45 with 16 people still missing, and the economic loss was estimated to be 18 billion yuan ($2.55 billion).
This has happened even after the National Meteorological Center issued the highest level red alert on Friday morning, warning residents of the coming threat from strong winds and heavy rainfall. Which points to the fact that despite the progress it has made in disaster reduction and prevention, the country remains vulnerable to severe weather-related disasters.
China has always been prone to natural disasters such as typhoons, floods and earthquakes mostly due to its vast geography and relatively low public awareness and safety standards. That is why the government has been working hard to better prepare the country for natural disasters — especially after the 2008 Wenchuan earthquake in Sichuan province — introducing an early warning system, higher infrastructure standards and wider social safety networks.
A new Ministry of Emergency Management was inaugurated in April 2018 to better coordinate relief and rescue efforts nationwide and respond to the natural disasters more effectively.
That work has paid off. The death toll from natural disasters has been decreasing steadily in recent years. Economic losses caused by weather-related disasters have dropped to 0.5 percent of GDP, as compared with more than 1 percent 10 years ago.
Yet the trail of destruction left by Lekima and the lives lost serve as a wake-up call that more needs to be done. The country needs to strengthen its efforts to deal with natural disasters, such as improving its infrastructure standards including those for retaining walls. Many of the deaths in Zhejiang occurred when a natural dam caused by landslides collapsed after a deluge of rain.
It also suggests the country still has a long way to go before it can bring its capability in disaster preparedness and prevention to the level compatible with developed countries.
One example of lax work and the delay in disaster prevention and relief work is Shouguang, a vegetable producing hub in Shandong. The county, yet to fully recover from typhoon-caused floods last year, has again been inundated by torrential rains, with vast areas of its vegetable greenhouses again submerged in water. This means huge economic losses for local vegetable farmers for a second year.
If no lesson is learned from this disaster, it will open the door to more misfortune, especially given that climate change will only make extreme weather events more frequent and intense.