Lekima batters coastal regions as death toll rises
By XIE CHUANJIAO in Qingdao, Shandong, LIU MINGTAI in Changchun and WU YONG in Shenyang | China Daily | Updated: 2019-08-13 07:01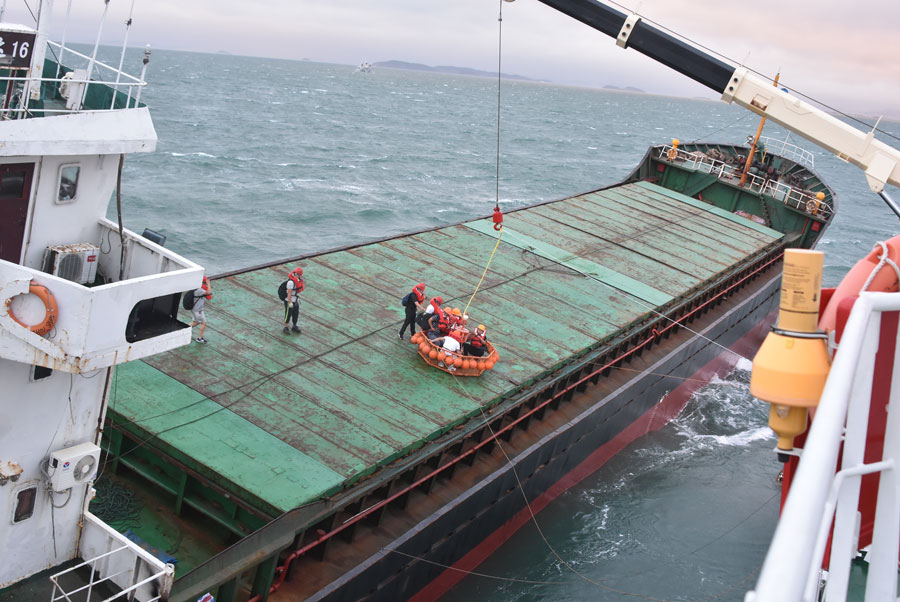 Lekima, the ninth and strongest typhoon to date in China this year, had left at least 48 people dead as of 5 pm on Monday, wreaking havoc with torrential rains, floods and strong winds in East China. Millions were displaced.
Typhoon Lekima made initial landfall at around 1:45 am Saturday in Wenling, Zhejiang province, and then made a second landfall in Qingdao, Shandong province, at 8:50 pm on Sunday.
The typhoon had weakened and was forecast to linger in coastal parts of the Shandong Peninsula on Tuesday before moving northeast toward Liaoning and Jilin provinces and then likely die down on Wednesday, according to the China Meteorological Administration.
Yang Qingguo, deputy director of Liaoning's flood control and drought relief headquarters, said catastrophic floods might occur along major rivers in the province.
Krosa, the 10th typhoon this year, is expected to affect parts of Northeast China on Thursday and Friday and bring more rainfall, according to China Weather, a website run by the administration.
Lekima had battered eastern areas of Zhejiang, Shanghai, Jiangsu, Shandong and Anhui since Saturday, forcing millions to relocate and causing billions of yuan in economic losses.
Four people were killed in Anhui, China News Service reported.
According to Shandong's emergency management department, five people were killed and seven missing after the typhoon hit 522 towns in 14 cities in the province, affecting 1.66 million people.
By Monday, 183,800 had been relocated to safer areas.
The typhoon also damaged 175,400 hectares of crops and collapsed 609 homes, causing direct economic losses of 1.5 billion yuan ($212 million), according to provincial authorities.
Rescue and relief efforts were underway as Lekima moved away from the province, officials said.
Shouguang, dubbed China's vegetable town, was hit by the strongest rainfall since the city began recording meteorological data in 1959.
A total of 18,000 greenhouses were flooded, according to the local flood control headquarters.
Lekima inundated the crop planted by farmer Wang Baihai. "I have five mu (0.33 hectares) of scallions in land near a riverbank, and they were about to be harvested and sold," he told Beijing News, adding his losses will be over 10,000 yuan. Zhejiang and Jiangsu provinces also witnessed severe casualties and economic losses. The search for the missing is ongoing.
At least 39 people were killed and nine were still missing in Zhejiang as of press time on Monday, according to local authorities.
Zhang Xiaomin, Zhao Ruixue and Zhang Yu contributed to this story.