Photographs capture images of rural China in a new light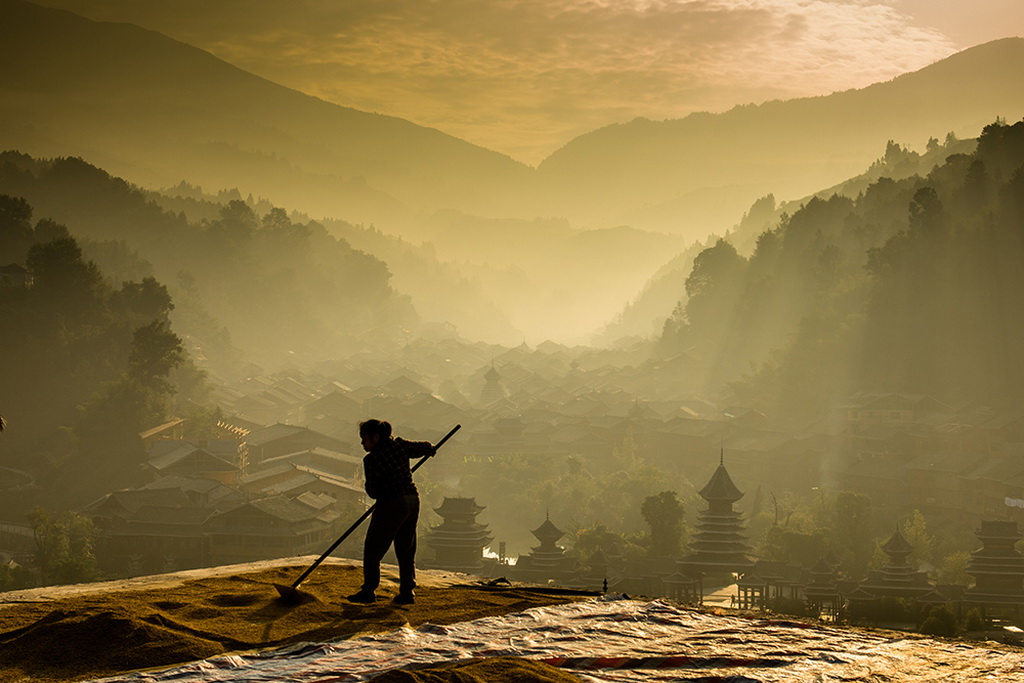 Under five sub-themes - New Look, Homeland, Farming, Inheritance and Migrants - the photographers focus their lens on new rural constructions, natural landscapes, spring plowing and autumn harvests, as well as local customs and the nostalgia of urban migrant workers.
Entering its 9th edition, the National Farmers' Photography Exhibition is the first of the kind to record a changing rural China through the lens.
The exhibition runs through Aug 15. It's co-organized by the China Federation of Literary and Art Circles and the China Photographers Association.