Building a better intra-Party accountability mechanism
By Liu Dongchao | China Daily | Updated: 2019-08-13 07:17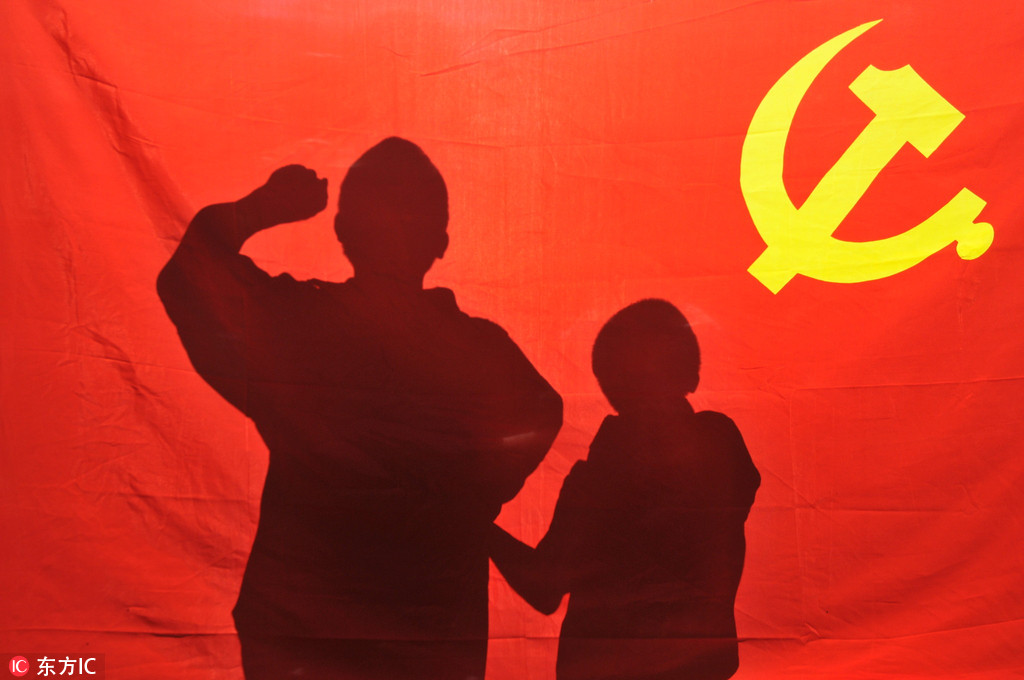 In the new era of socialism with Chinese characteristics, the Communist Party of China has witnessed some major changes. First, the number of CPC members increased from 82.6 million in 2011 to 90.59 million by late 2018, and primary Party organizations grew from 4.03 to 4.61 million. Which means the work to strengthen intra-Party management has substantially increased.
Second, the pressure on and challenges facing the Party have acquired new characteristics and forms. Accordingly, Party organizations and cadres at various levels have shouldered more responsibilities, and thanks to the implementation of the "comprehensively strengthening Party discipline" policy, relevant regulations and systems have become more targeted, specific and optimal.
Besides, as leading Party cadres born in the 1950s retire, younger cadres with different abilities, responsibilities and spirit, and understanding of Party discipline are gradually taking center stage. Against this backdrop, building an intra-Party discipline and accountability system has become even more important, necessitating a revision of the Regulations of the CPC on Accountability by the Party Central Committee.
To begin with, new intra-Party accountability regulations will ensure the implementation of the CPC Central Committee's major decisions. A basic goal of the revision is to urge Party organizations and leading cadres at all levels to remain true to the Party spirit, always keep their mission in mind, fulfill their responsibilities, be loyal to the Party, and honestly perform their duties.
Also, the new regulations should comply with the requirements of comprehensively strengthening Party discipline, which is a major strategy made by the Party Central Committee after the 18th CPC National Congress in 2012, and a guarantee to build a moderately prosperous society, comprehensively deepen reform and advance the rule of law.
The accountability system is crucial for strengthening Party discipline. As such, Party organizations should assume the primary responsibility of implementing the Party regulations, and discipline departments should fulfill their supervision duties. Plus, Party institutions should not shy away from demanding accountability, and show zero-tolerance toward those breaking accountability regulations, as that would help identify and expel cadres indulging in corruption.
Besides, the new intra-Party accountability regulations are expected to provide the right guidance to Party members. But despite huge progress being made in strengthening intra-Party accountability, certain problems related to accountability have surfaced. For instance, a deputy director of a prefecture-level government was issued a warning by the standing committee of the discipline inspection commission there for not answering the four phone calls the provincial inspection team made in a span of just four minutes. This is a typical example of seeking excessive accountability.
In some cases, officials in charge at the local government were held accountable for something absolutely unrelated to them. More ironically, a civil servant was censured for drinking milk during work hours while teachers were criticized for going Dutch to pay for a dinner during a holiday. This kind of accountability is accountability just for accountability's sake.
The new accountability system should resolve such issues. And Party organizations and leading cadres should be consistent when it comes to fulfilling their responsibilities and duties, combine strict management with genuine concern for Party members, lay equal emphasis on incentive and restraint, and implement the accountability system according to rules. They should also pay greater attention to complex issues.
Moreover, the fault correction system should be improved and provisions for exemption clarified to extend systemic support to cadres who dare to implement Party rules. Plus, cadres that have performed excellently after being hauled up for committing mistakes should be allowed to serve the Party provided they meet certain requirements. This will encourage cadres to perform better and be more accountable.
It should be noted that accountability is not the ultimate goal, but a tool to help strengthen the Party's structure and make new achievements. Which means the accountability system should strengthen Party work and reflect the Party's aspirations and beliefs.
The author is a professor at the Party School of the CPC Central Committee. The views don't necessarily represent those of China Daily.