Few believe story US administration is now fabricating
China Daily | Updated: 2019-08-14 07:23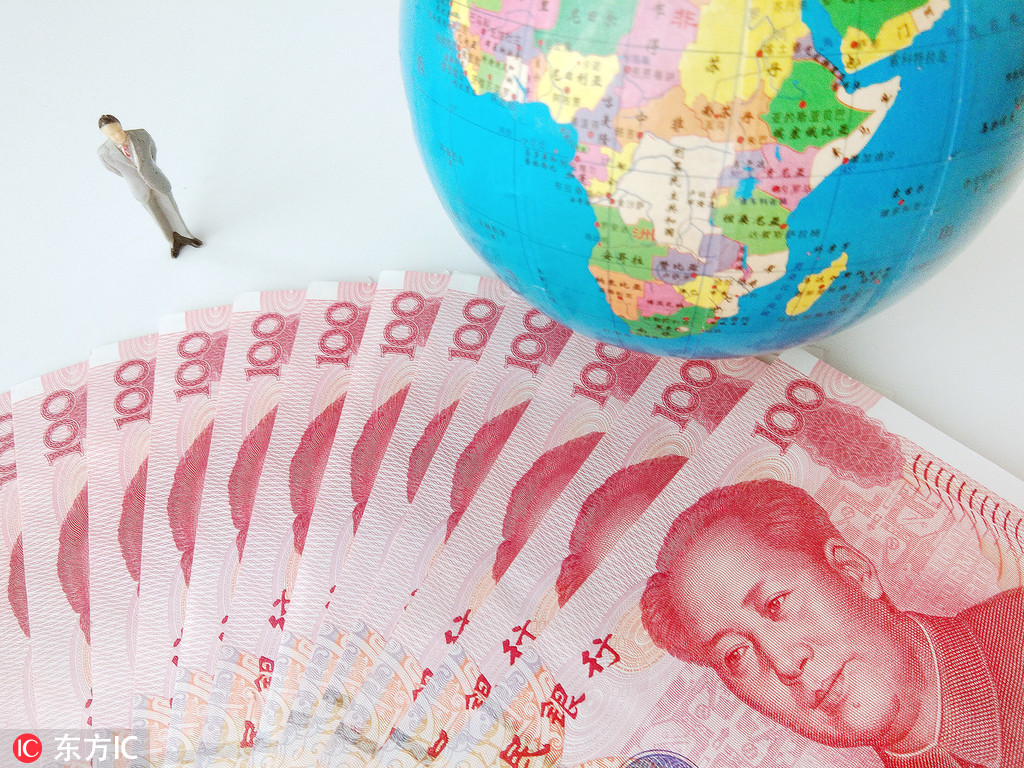 EDITOR'S NOTE: The International Monetary Fund recently released a report reiterating that China's current account surplus declined in 2018 and the yuan's exchange rate was basically in line with its economic fundamentals. The report makes clear that China is not a "currency manipulator" as the United States claims. Zhong Sheng, a columnist for People's Daily, comments:
The IMF report is based on sound data and facts. China's current account surplus as a share of GDP fell by about 1 percentage point to 0.4 percent in 2018 and is expected to remain at 0.5 percent this year. No wonder an IMF official said on Friday that there is no significant overvaluation or undervaluation of the yuan.
A UBS economist warned in a recent report that if the US imposes tariffs on another $300 billion of Chinese goods, the yuan could further weaken against the US dollar due to market forces. Thus, while some in the US fear that the yuan's depreciation will offset the effect of Washington's "tariff" stick, the market is bound to be far greater than that of the manipulative hand of the US. Under this situation, the purpose of the US labeling China a "currency manipulator" is only to cause trouble for China's development.
However, the manipulation of the US is fully realized by many across the world, including some in the US. Jeffrey Sachs, a professor at and director of the Center for Sustainable Development, Columbia University, said on a CNN website article the US administration is the only "manipulator"; it has no reason at all for implementing its tariff policy which is causing severe damage to the US and world economies.
The economic and trade frictions between China and the US could cast a cloud over global growth prospects as more central banks join the competition to cut interest rates. Even a symbolic devaluation of the yuan could cause the US stock market to plummet, American economist and Nobel Prize winner Paul Krugman recently warned in a New York Times article.
The law of economics is there and working, whether you understand it or not. International trade is based on mutual benefit, it is not I win you lose. It is the protectionist policies of the US administration that pose the greatest threat to the modern open trading system.