Daxing provides feasibility study for recycling of construction waste
China Daily | Updated: 2019-08-14 07:35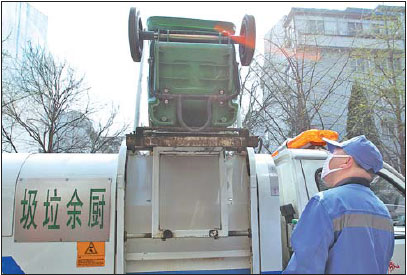 DAXING DISTRICT IN BEIJING has established a disposal and recycling system for construction waste, which could be promoted nationwide to protect the environment and increase the reutilization rate of resources. Beijing Youth Daily comments:
To avoid the random dumping or piling up of construction garbage, Daxing district in Beijing has been exploring a disposal and recycling system for construction waste over the last year. It has built one fixed and 27 temporary construction waste disposal and recycling sites. Since these facilities were introduced, the district has produced 47.88 million tons of recycled materials, and 43,52 million tons of them have been sold. The utilization rate of the recycled materials is as high as 90.89 percent, which has effectively helped protect the environment and saved resources.
Some buildings in China have a relatively short life span, which results in repeated construction and huge amounts of construction waste. Statistics show that every year China's construction industry accounts for half of the total global consumption of steel and concrete, and it produces 1.8 billion tons of construction waste.
However, the reutilization of construction waste is very low as the recycling of construction waste has just started. For a majority of construction waste, the common means of disposal are landfills or just piling it up. The total reutilization rate of China's construction waste is very low at less than 10 percent, which is far lower than that of developed countries. Such a huge amount of construction waste is not only a waste of resources, it also poses great challenges to China's environment.
Construction waste is regarded as a construction by-product in Japan. The country pays great attention to the re-utilization of construction waste and tries to recycle as much as possible. The construction waste that cannot be recycled is disposed of properly.
Therefore, Daxing district's exploration in building construction waste disposal and recycling sites with the aim of achieving a recycling rate of more than 90 percent of construction waste is a good example for the rest of China to follow. To some extent, construction waste can be considered as a "gold mine" of resources, and China should pay more attention to the disposal and recycling of construction waste to save resources and protect the environment.