E-learning company debuts new live-streaming English lessons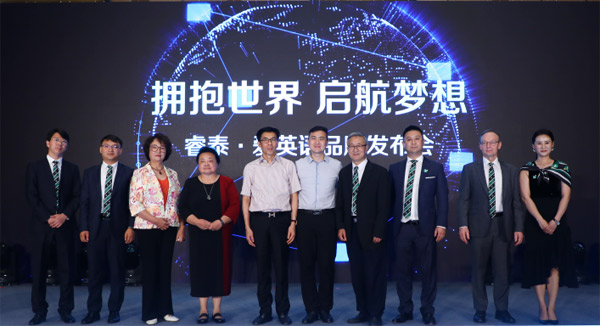 A Shanghai-based e-learning service company, Retech Technology, announced its new e-learning solution called Ai English late last month. Catering to children in Asia aged 3 to 10, Ai English allows students from kindergartens, primary and secondary schools, and English training institutions to take part in live-streaming English lessons provided by teachers from Australian universities. A Chinese teacher will be on hand to help engage with the students.
"The ways that children learn a second language differ from adults," says Ai Shungang, founder of the company. "Children need interesting, interactive activities and guidance from teachers who are specialized in English and early childhood education.
"That's why we work with domestic schools and institutions to teach English in the form of classes rather than on an individual basis. This can effectively encourage their interest and confidence in English learning and help them be immersed in the language."
All the English lecturers on the platform come from universities in Australia, including the Federation University, the University of Melbourne and Monash University.
To ensure a high quality of education, lecturers are vetted through a screening process and must hold internationally-recognized English teaching qualifications like TESOL(Teaching of English to Speakers of Other Languages) and TEFL(Teaching of English as a Foreign Language) certificates.
Apart from online lessons-which feature themes that revolve around language, society, science, health and art-Ai English also offers classes for after-school care providers. There are also plans to set up an online English store that offers diversified learning materials by 2020.
According to Ai, this new platform has been launched in provinces including Jiangsu, Anhui, Shandong and Hebei, and is expected to serve 3 million students by 2021.
"Real-time response to children is critical, and since Australia is in a rather similar time zone as China, we are able to work together toward this cause," says Colin Turner, principal of Ai English.
The company is also working to incorporate artificial intelligence into more areas of education, such as an interactive learning system and a language ability assessment system that can improve the efficiency of learning and teaching a second language.
Most Popular