English teachers face classroom reluctance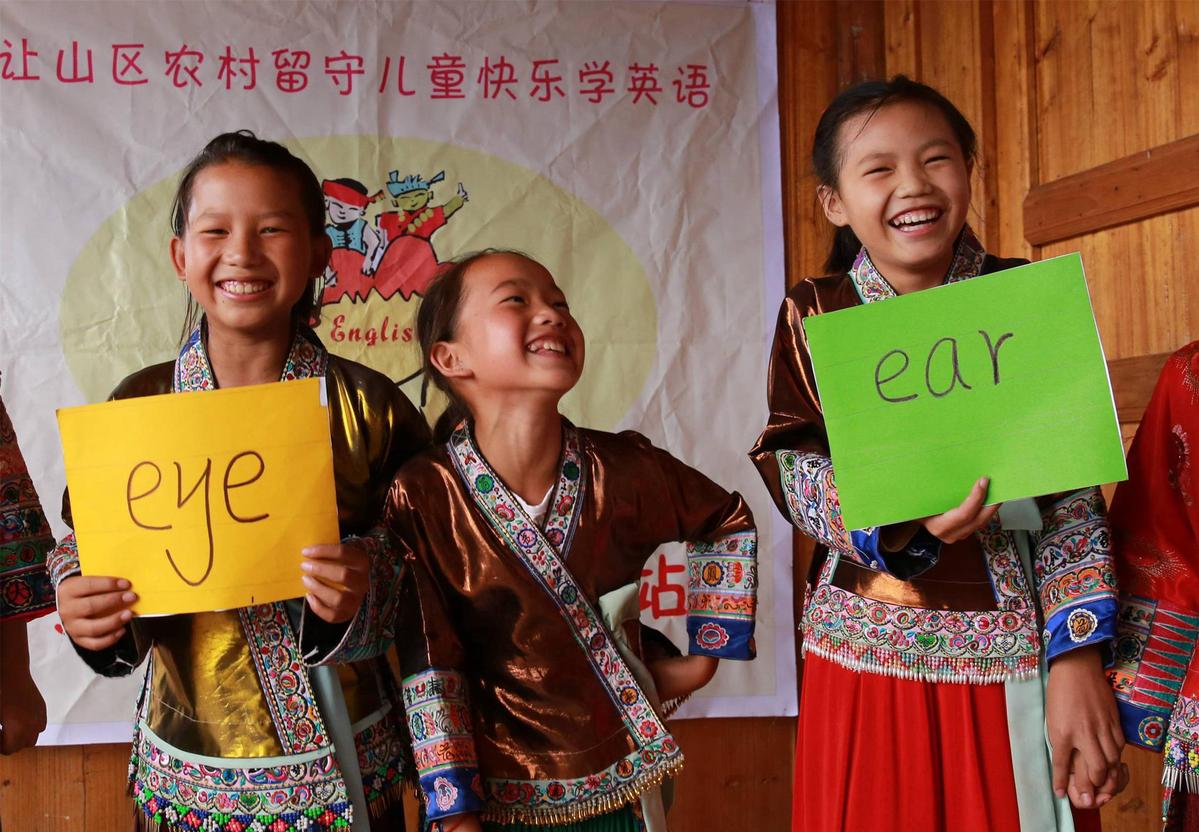 Rural students have little interest in learning language; most study it only for college entrance exams
After failing for two years to find a secure office job in Shenzhen, Guangdong province, Zeng Yixia had no choice but to return to her hometown more than 1,000 kilometers away when she was offered a teaching position at a junior high school.
Zeng, 39, headed home to Huichang, a poverty-stricken county in Jiangxi province, where she has taught English for 17 years.
Having graduated from a Huichang vocational school with a major in computer science in 2000, the constant job rejections she received in Shenzhen exhausted her patience and ended her dream of living in a big city.
After being assigned to teach English in a rural school by a headmaster in Huichang, it later occurred to Zeng that the position was not a vacancy. It was a new role created as a result of the central government's instructions to include the language as an essential subject throughout the nine-year compulsory education system.
Zeng's family has relocated to the more-urbanized county seat, and during the week she sleeps at the dormitory at her rural school. Every weekend, she makes a two-hour round trip to spend time with her husband and two children.
Before she became pregnant three years ago and gave birth to her second son, she applied for six consecutive years for a teaching job at a county-level school, but never managed to pass the qualification tests, whose format and content changed every year, she said.
She said that if she were able to change one aspect of her job, it would be to omit English, because the subject is unpopular with rural students.
"Chinese and math are considered the important and useful subjects. Art and sports are the fun ones ... but English is way down the list," she said.
Zeng is not alone in teaching an unpopular subject to teenage students with little, if not zero, interest in learning English.