Li Na shares untold stories in documentary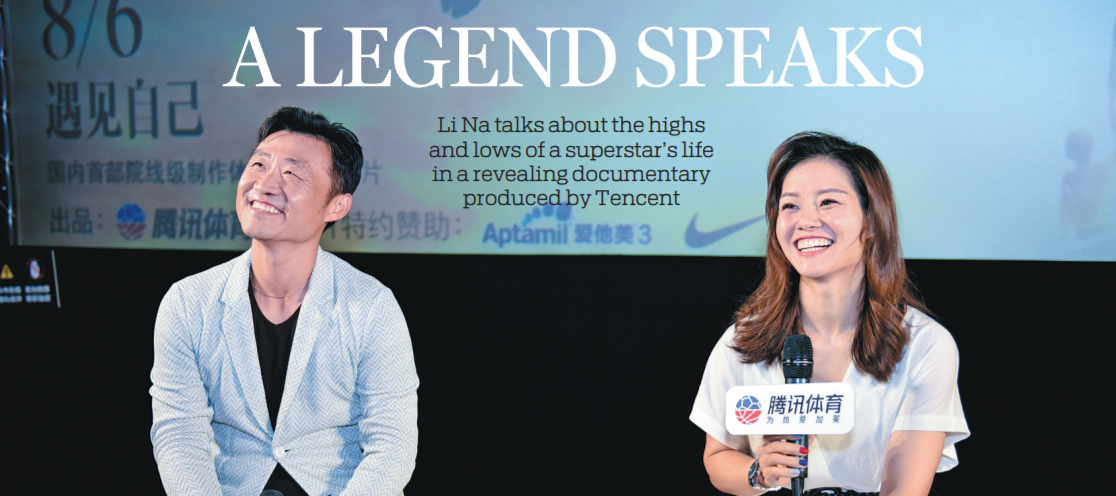 Li Na talks about the highs and lows of a superstar's life in a revealing documentary produced by Tencent
Five years into her retirement, Chinese tennis legend Li Na shares untold stories about her late father, life struggles and romance with husband Jiang Shan in a retrospective documentary that debuted on Monday in Beijing.
Considered one of the funniest players to watch on and off the court during her playing days, Li's frequent jokes about life with Jiang served as a hilarious counterpoint to her fiery competitiveness. But the true story of her husband's marriage proposal is revealed for the first time in the two-episode, 58-minute film, which is airing on producer Tencent Sport's digital platforms.
Preparing to pop the question, Jiang bought a bunch of flowers to surprise Li on the eve of Lunar New Year in 2006.
"I remember when he gave me the flowers I said, 'What a fool! Why not give me the money instead? I am allergic to pollen!' And the next day I had a rash," Li told a rapt audience at the film's launch ceremony.
Online viewership of the documentary, produced by Tencent Sports over the past year, topped 15 million by Tuesday.