New Silk Road helps wealth bloom in desert
By Cui Jia and Mao Weihua | China Daily | Updated: 2019-08-14 09:51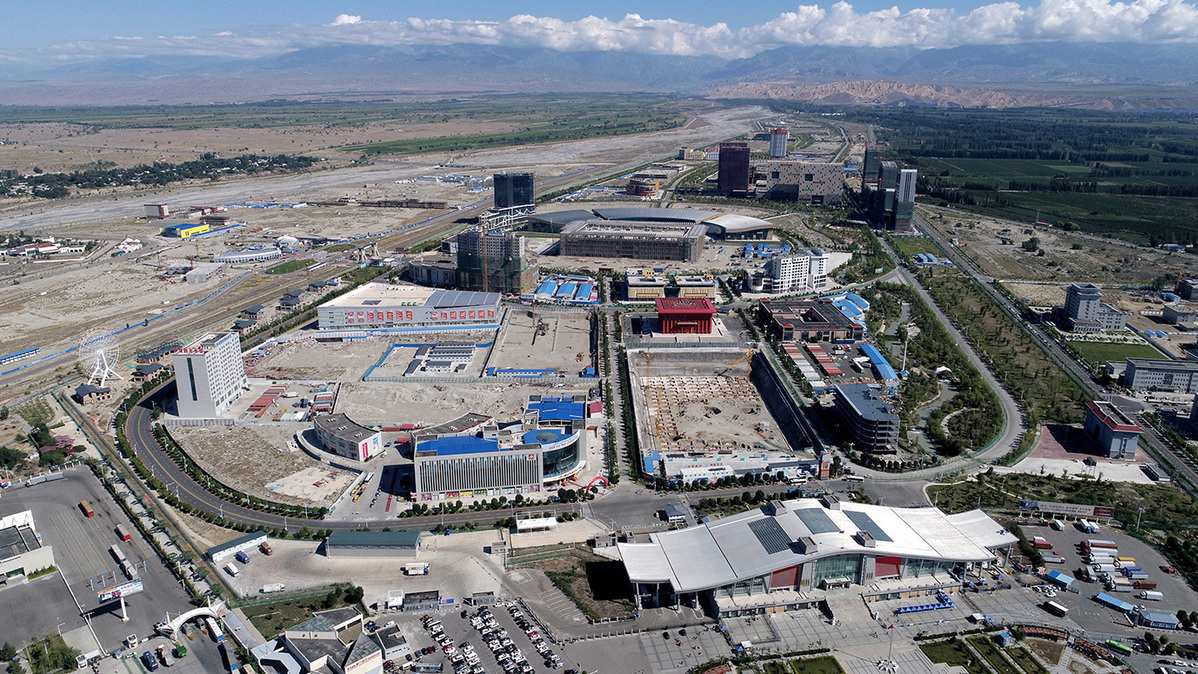 Horgos was a remote outpost which 'the camels passed by' until President Xi's blueprint was turned into a reality
Editor's note: As the People's Republic of China prepares to celebrate its 70th anniversary on Oct 1, China Daily is featuring a series of stories on the role regions have played in the country's development and where they are today.
The Xinjiang Uygur autonomous region, which covers one-sixth of China's territory and borders eight countries, was a key link on the ancient Silk Road. Many ancient kingdoms thrived because of the famous trade route connecting China, Central Asia and Europe.
Nowadays, the wealth generated by the Silk Road is being replicated by the Belt and Road Initiative, which is bringing financial rewards to workers and businesses along its routes.
The dramatic transformation of the land port of Horgos, Ili Kazak autonomous prefecture, which has grown out of the Gobi Desert in only five years, is one of the great success stories of the BRI.
Yu Chengzhong, CEO of Jinyi International Trade which exports fruit and vegetables from China to Kazakhstan, Uzbekistan, Tajikistan and Russia, has reaped the rewards of the new Silk Road. He is known locally as the "fruit king".
"The fruit sourced from Ili can arrive at the market in Almaty, Kazakhstan, via Horgos within six and a half hours. This is the perfect example of how the initiative has taken effect," he said.
Yu first heard about Horgos, which is 300 kilometers from Almaty, when he was wholesaling fruit to Kazakh buyers at a market in Yining in 1999. He then formulated the idea of relocating his business to the border town.
In Mongolian, Horgos means "Where the camel train passes" and in Kazak it translates to "the land of wealth".
Yu said his first impression of Horgos when he arrived in 2000 was of an underdeveloped outpost in the middle of the desert. "Besides a few one-story buildings and small shops, there was nothing but Gobi Desert in Horgos, which was only a land port," he recalled.