'King of Naan' succeeds on an industrial scale
By Cui Jia in Urumqi | China Daily | Updated: 2019-08-14 09:56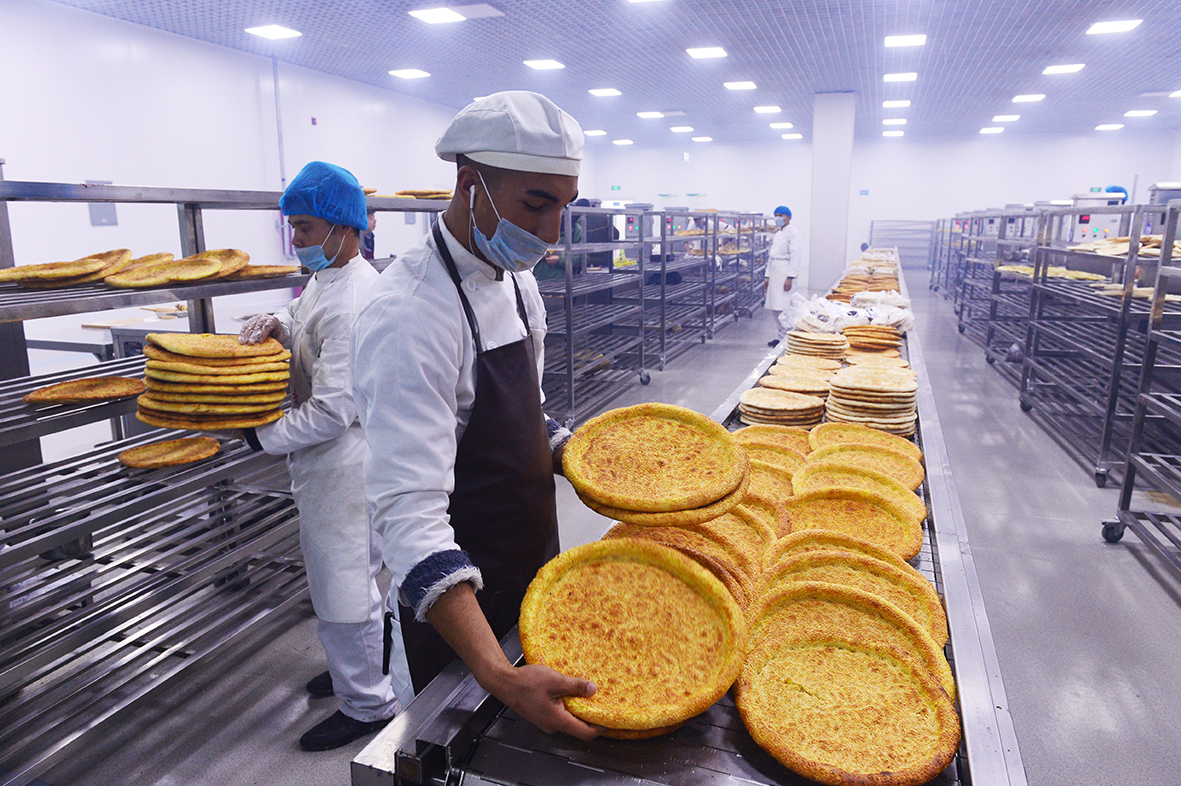 As the fourth generation of naan makers in his family, Tursonjon Abula said his latest goal is to produce 25,000 of the flatbreads in a day.
The 45-year-old from Hotan prefecture, Xinjiang Uygur autonomous region, was told by his grandfather when he was young he would have to make 400 in a day to call himself the "King of Naan".
With modern production methods, he easily surpasses that.
Tursonjon was brought up in his grandfather's naan shop in a village in southern Xinjiang's Moyu county. There he learned the skills of making quality naan in traditional wood-fired clay pits.
After taking over the family business, he started to change the traditional ways. "I decided to stuff the naans with jam made from roses grown in Hotan and dry fruits. The new varieties immediately became a hit," Tursonjon said proudly.
In 2016, he expanded his business to the regional capital of Urumqi and registered the brand name "King of Naan" to honor his grandfather.
Besides the naan stores he owns around Urumqi, Tursonjon now runs a naan factory with 40 employees. His factory, which began operations in September last year, is in the naan industrial and cultural park in Urumqi.