Increasingly, high-end overseas talent coming back to ride innovation wave
China Daily | Updated: 2019-08-14 10:03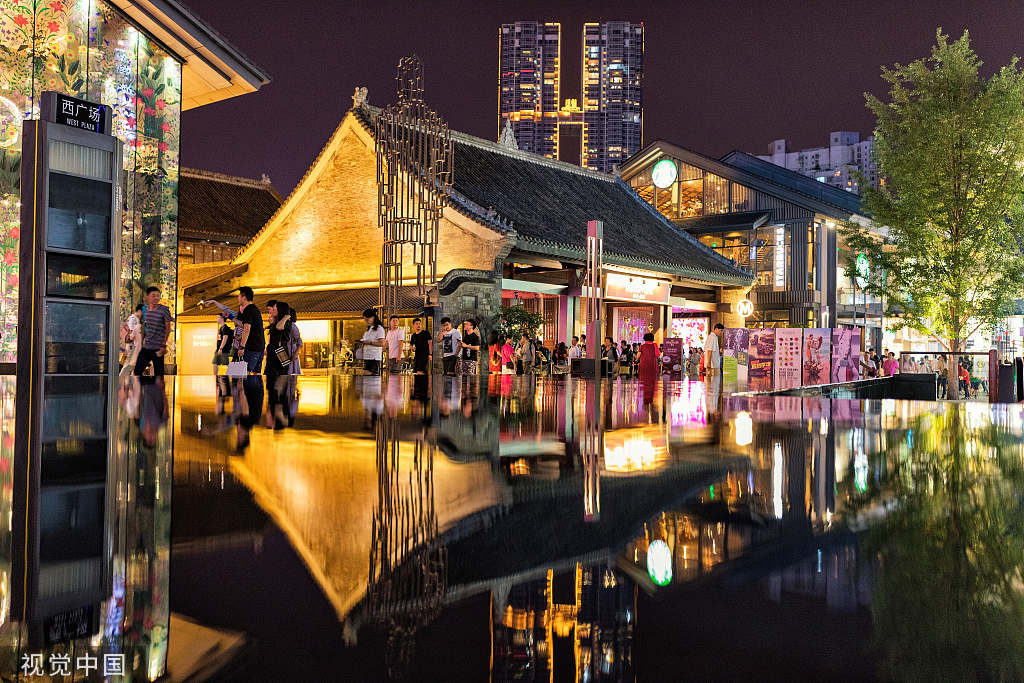 Deng Yuanbo, now in his seventh year at Cambridge University in the United Kingdom, has decided to return to China to start his own business after he finishes his postdoctoral research on optical engineering next year.
Deng's startup team aims to provide display products for vehicles that enable users to see data without looking away while driving.
Having started to commercialize their technologies last year, the team has been cooperating with a major Chinese vehicle manufacturer.
"High-tech startups are in line with China's current development strategies and enjoy a series of favorable policies," Deng said.
As China's environment for innovation and startups continues to improve, more high-end talent like Deng have been motivated to return to their country.
Favorable environment
On Aug 2, a group of about 30 Chinese students from Cambridge started a weeklong trip to visit and communicate with high-tech enterprises and local governments in Beijing and Chengdu, Sichuan province.
It is the sixth trip of its kind held by the Cambridge Chinese Students and Scholars Association. Previous trips covered major cities including Shenzhen, Guangdong province, and Hangzhou, Zhejiang province, as well as industry giants such as Alibaba.
"The trips are to better connect overseas students with Chinese employers and local governments," said Ren Shengjun, president of the association.
The students also had the chance to create startup roadshows during the trip, as nearly half the participants this year, mostly PhD candidates, would like to start up their own businesses.
When Ren went to Britain for college in 2012, he planned to work there after graduation. Now in his third year of doctoral studies, he decided to return to China.
"I have learned that Chinese enterprises have a large demand for overseas talent, and returnees can enjoy preferential policies and a considerable income comparable to those working overseas," Ren said.
A number of Chinese cities currently offer favorable policies to overseas talent. As one of China's leading cities on innovation, Shenzhen launched a Peacock Plan offering funds and preferential treatment to high-end talent in 2010, which covered 3,264 returnees as of March 2018.
"Through our exchanges with local governments and enterprises during the trips, we found that not only local governments but also many enterprises are willing to provide funds or launch training programs for high-end talent," said Zhang Cen, a Cambridge PhD graduate and former president of the Chinese Students and Scholars Association in Britain.
"Also, venture competitions have become more professional and helpful in recent years," he said.
Innovation wave
Zhang, whose doctoral research focuses on new energy and materials, will work for a major Chinese energy enterprise in the new energy development sector.
For Zhang, the rapid economic development and social changes in China make the country an increasingly attractive place not only for Chinese overseas students but also foreigners who want to share the rapid growth of China.
"There is more competition in China than in many other countries, which can better stimulate young people to work hard for their ideals," he said.
China was ranked 14th among more than 100 economies worldwide in the 2019 edition of the Global Innovation Index report, which was jointly released by the World Intellectual Property Organization, Cornell University and several other organizations in July.
The report gave China top ranks in patents by origin, industrial designs and trademarks by origin, as well as high-tech and creative goods exports.
As one of those in the innovation wave chasing their dreams, Deng plans to settle in Shenzhen to develop his business, which expects to see the first batch of product molds come out in October.
"Starting up a business is an excellent opportunity and is very attractive to me. It might be risky but can also make us grow fast," Deng said, adding that his team has been contacting more manufacturers and hopes to design products that can be applied on different vehicles.
"As our technologies gain recognition, we see quite a promising future and have confidence in the business," he said.
Xinhua