Spectacular views of paddy fields in Guizhou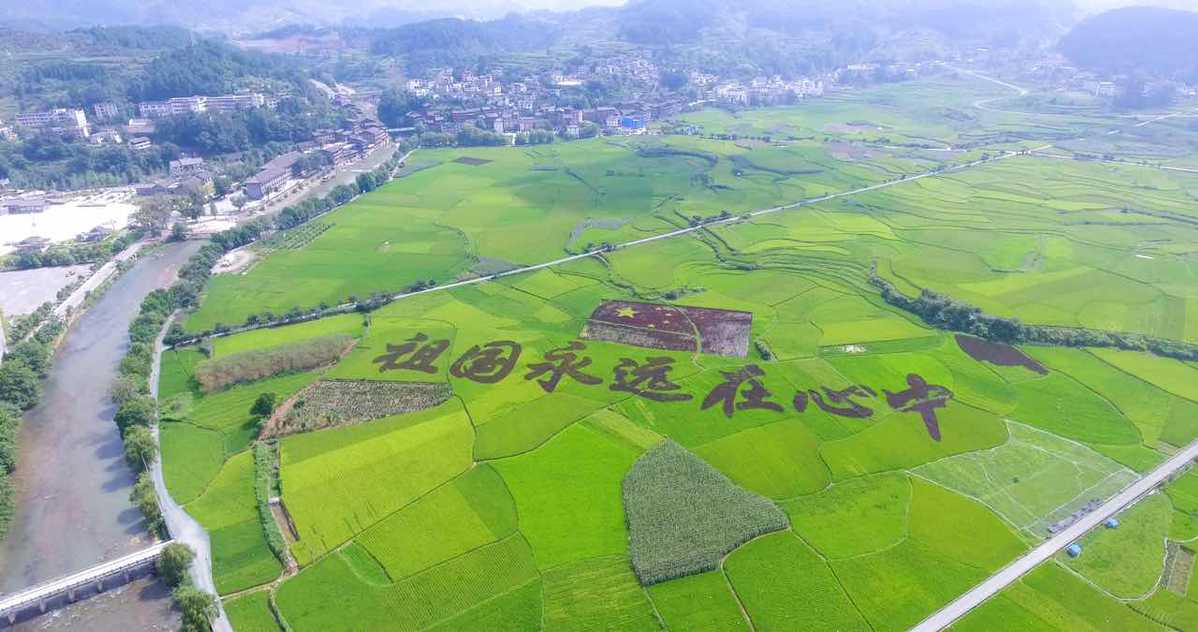 After the beginning of autumn, more than 100 hectares of paddy fields in Hefeng township, Kaiyang county, Southwest China's Guizhou province, began to display the Chinese national flag and Chinese characters for "the motherland is always in my heart".
Local farmers planted hybrid rice with purple rice, covering an area of more than 2.67 hectares and creating a spectacular view.
Che Weiwei contributed to this story.