Flights from Daxing airport on sale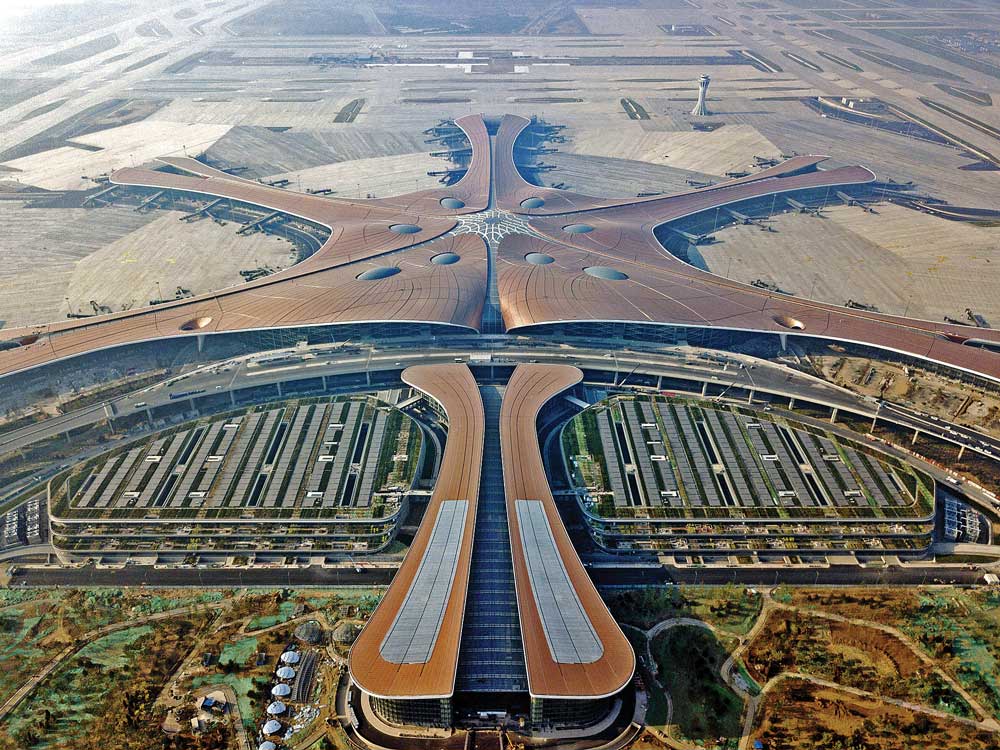 Tickets are generally less expensive than at Capital, industry observers say
Tickets are now available for flights at Beijing Daxing International Airport, which is scheduled to begin operations before Sept 30.
On various travel websites, passengers can book tickets from the new airport to many domestic destinations such as Shanghai, Xiamen in Fujian province, Guangzhou in Guangdong province, Chengdu in Sichuan province and Kunming in Yunnan province.
Compared to the flights departing from Beijing Capital International Airport, which is located in the northeastern part of the city, the prices at the new airport are generally cheaper, industry observers said.