JD Logistics posts break-even result
By Fan Feifei | China Daily | Updated: 2019-08-15 10:05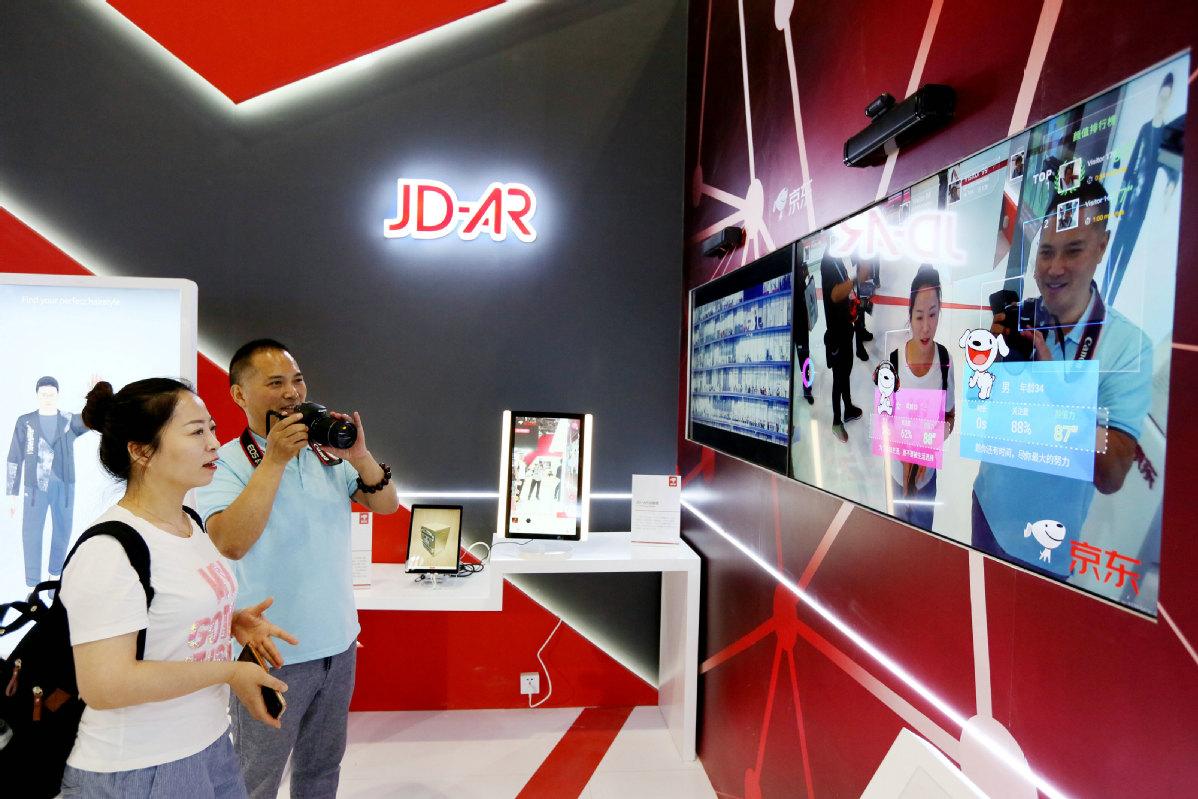 Company will focus on enhancing users' experiences in first- to third-tier cities
JD Logistics, the logistics arm of Chinese e-commerce giant JD, which had previously reported losses in its operations, has broken even.
In addition, its parent company will keep on increasing investment in technologies such as artificial intelligence, big data and cloud computing, said Liu Qiangdong, chairman and CEO of JD.
"Four years ago, JD Logistics marched into the third- to sixth-tier cities. At the beginning, the number of orders was small, so the logistics cost was high," Liu said during a conference call after the company released its financial results for the second quarter.
"However, along with our rapid expansion into the lower-tier cities, especially the flocking of a large number of third-party orders, the cost of logistics is dropping dramatically," the CEO added.
Liu noted the company's profits did not come from reducing investment or cutting down businesses, and that many of JD's businesses are now breaking even.
JD Logistics has reached the break-even level after suffering a loss of 2.8 billion yuan ($398.9 million) last year, he added.
"Meanwhile, we will continue to invest in new categories, such as fresh food and supermarkets," Liu said.
JD reported its net revenue for the second quarter of 2019 at 150.3 billion yuan, 22.9 percent higher when compared to the same period last year, while net profits surged 644 percent year-on-year to 3.6 billion yuan.
Xu Lei, chief executive officer of JD Retail, said the users' growth rate from third-to sixth-tier cities is higher than that from first- and second-tier cities, and nearly 70 percent of new users are from lower-tier cities.
Xu added they will upgrade the level-one entry point on WeChat, Tencent's popular social media platform starting from Oct 1, and build a new platform to attract more merchants in a bid to satisfy the needs of female shoppers and low-tier cities.
JD Logistics CEO Wang Zhenhui said the unit will ramp up efforts in low-tier cities and would focus on enhancing users' experiences in first-to third-tier cities.
As of June 30, JD operated approximately 600 warehouses across the country, covering an aggregate gross floor area of over 15 million square meters, including approximately 2.5 million square meters managed under the JD Logistics open warehouse platform.
JD, which initially launched its midyear campaign, reported its sales during the 18-day period at a staggering 201.5 billion yuan, compared with 159.2 billion yuan a year ago.
"Although JD Logistics is beefing up its presence in the third-party delivery business and taking steps to motivate employees' enthusiasm, it still lags behind other courier companies such as SF Holding, YTO Express, STO Express and Yunda Express," said Lu Zhenwang, CEO of Shanghai-based Wanqing Consultancy.
The Beijing-based tech heavyweight is now facing tougher competition from rivals such as Alibaba and Pinduoduo.
Chen Tao, an analyst at the Beijing-based consultancy Analysys, said people in smaller cities and towns are looking for high-end quality products, along with the rising e-commerce penetration rate in lower-tier cities.