Chinese Mulan ballet to make US, Canada debut
Share - WeChat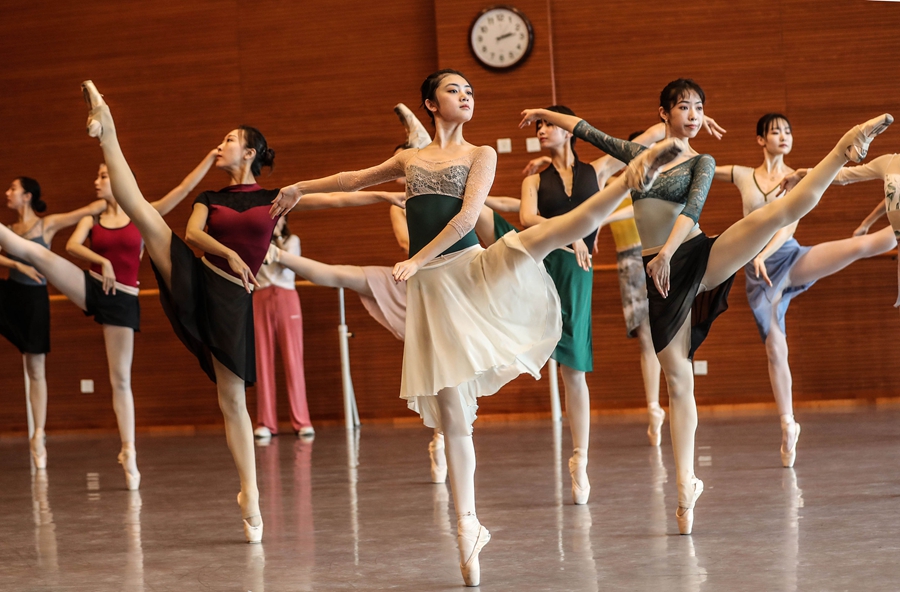 Re-creating magic
For Yu, who entered the Liaoning Ballet in 2009, it has been a unique process.
"In the past, I often played the roles of a swan or a princess. This time, I had to become a man who is ultimately found to be a woman," she says. To act Mulan's part well, she had to do push-ups and fight with sticks on stage, just like the male dancers.
The story originates from a Northern Dynasty (386-581) folk song, known as the Ballad of Mulan. The song tells the tale of a valiant girl who joins the army on behalf of her ailing father, battles enemies to defend her country and fights with high distinction. However, she refuses the accolades thrust upon her and ultimately retires to her hometown.
Besides the physical techniques required, Chinese ballet cares about portraying its characters' inner world and expressing emotions.
"Playing the legendary warrior has made me grow up and deepened my understanding of performance, life and Chinese culture," Yu says. "You should be able to impress yourself before you can impress your audience."