High-tech solution for garbage spawns market
Xinhua | Updated: 2019-08-19 09:55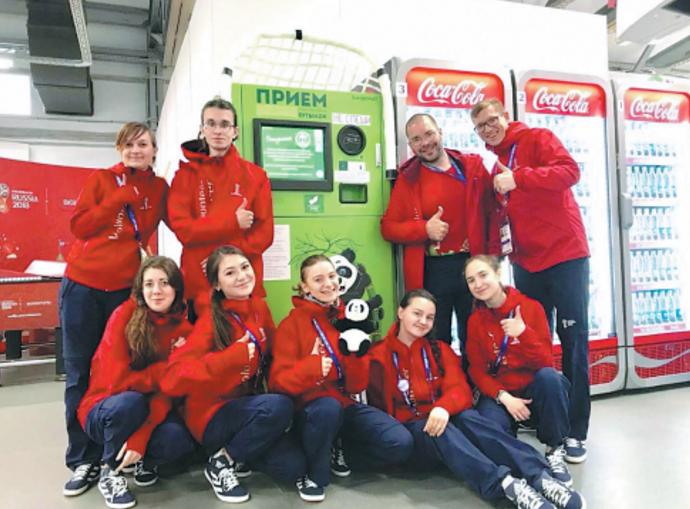 BEIJING - As Shanghai implemented its first regulation on domestic waste management on July 1, China ushered in an era of compulsory garbage classification to enhance waste recycling.
In 2017, the State Council, China's cabinet, pledged that the country should realize a utilization rate of 35 percent in household garbage recycling by 2020, and 46 Chinese cities should pilot the mandatory classification of residential waste.
With the nationwide campaign on a high, enterprises are seeking new opportunities and upgrading technologies to expand their presence in the thriving garbage-sorting market.
"Upon hearing our city had become a pilot city for garbage sorting, we were busy contacting manufacturers to stock goods such as multi-sort bins and bags," said a supermarket manager in Urumqi, capital of Xinjiang Uygur autonomous region.
The northwestern city has released a guideline for household trash classification, vowing to implement the measure in at least 220 neighborhoods.
"It turns out that these products sell particularly well," the manager said.
Thanks to the robust demand for garbage-sorting products, a new consumer trend is injecting strong impetus into the market. In the first week after the Shanghai regulation came into effect, sales of household waste disposers surged 561.12 percent from one year earlier on Suning, a Chinese e-commerce giant.
On Tmall, Alibaba's online marketplace, the sales of garbage-sorting bins saw a remarkable year-on-year growth of more than 500 percent in June, data from the e-commerce platform showed.
Given China's enormous population and prospering catering industry, food waste accounts for a large portion of household garbage and is a major target for sorting. According to Essence Securities, food waste will amount to about 110.7 million metric tons by 2020.
By 2020, the investment market of food waste disposal facilities will expand to a scale of 152.4 billion yuan ($22.18 billion) as the garbage sorting and recycling campaign makes headway, providing related companies with various business opportunities, according to the E20 Institute of Environment Industry.
Aiming at a greater market presence and higher production efficiency, companies are racing to maximize the use of intelligent and cutting-edge technologies in waste disposal.
A good example is the Chinese payment giant Alipay, which has rolled out a mini-program to help sort garbage by using artificial intelligence and augmented reality technologies.
By scanning waste items with their smartphones, users can learn in seconds how to sort their trash.
In addition, the internet and big data technologies are also used by companies to assess and analyze the demand for bins in different areas.