New energy vehicle startups lose steam
By Zhang Dandan | China Daily | Updated: 2019-08-19 11:17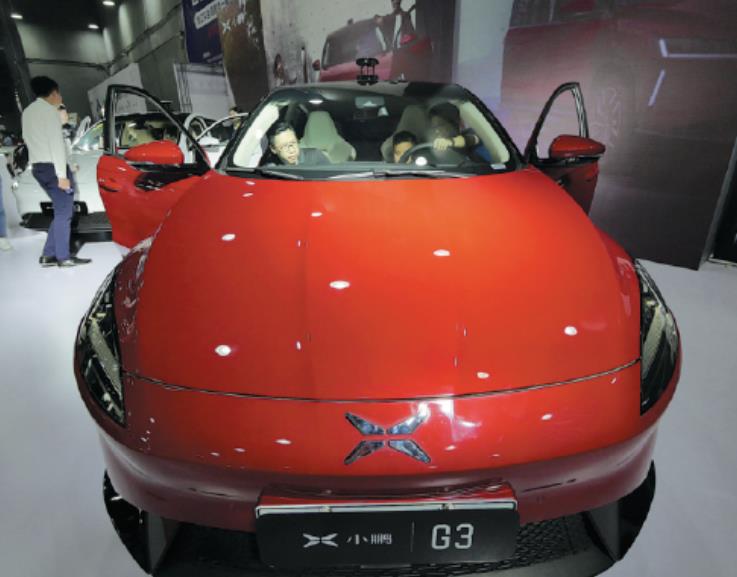 Chinese manufacturers hit by technical faults, tougher rules and more competition
Entangled in development defects and market fluctuations, China's new energy vehicle startups are facing decelerated sales growth.
Data released by the China Passenger Car Association shows that Xpeng Motors, WM Motor and Nio - the leading new energy carmakers in the country - have not seen their sales volume exceed 10,000 in the first six months this year.
By the end of the first half of 2019, Xpeng Motors sold 9,596 units; WM Motor sold 8,747 units; and Nio sold 7,481 units.
It means that it will be tough for the startups to meet their annual sales targets.
WM Motor aims to deliver 100,000 units of new energy vehicles by the end of this year.
Xpeng Motors has a delivery tar get of 40,000 units for 2019.
The dilemma is shared by some other less-known new energy car startups.
Leap Motor has a sales target of 10,000 units for this year and 200,000 units by 2020.
However, up to now the carmaker has delivered just 10 units of its S01 model.
Singulato Motors expected to deliver its first fully electric model, the Singulato iS6, by the end of 2018.But the new model has not hit the market yet.
The China Association of Automobile Manufacturers cut its year round sales estimate of the new energy vehicle market to 1.5 million from the previous 1.6 million in late July.
Behind the sales figures are handicaps the new energy carmakers suffer. Largescale capital investment is one of the pivotal challenges to new energy carmakers.
For instance, Nio posted a net loss of 2.62 billion yuan ($372.13 million) in the first quarter of 2019, witnessing a year-on-year growth of 71.4 percent.
However, Nio's loss has lasted for years. Data shows the automaker lost 2.57 billion yuan in 2016, 5.02 billion yuan in 2017, and 9.63 billion yuan in 2018.
It is worth noting that from the second half of last year, there have been fewer new energy car startups being financed.
As of June 15, venture capital investment in China's electric vehicle sector has totaled $783 million.
This is down by 86.95 percent from $6 billion in the same period last year, according to international financial data and software company PitchBook, reported by china autonews.com.cn.
In addition, fire incidents and consumer complaints are issues that demand automakers' prompt solutions.
An ES8 model of Nio became engulfed in smoke at an under ground parking lot in Shanghai, where the startup automaker is headquartered, in May.
The incident in Shanghai was not the first ES8 blunder. On April 22, another ES8 model caught fire in Xi'an, Northwest China's Shaanxi province.
A statement released by Nio on April 30 said the first ES8 fire incident resulted from a short circuit of its internal battery package after the vehicle was struck.
Xpeng is busy dealing with customers' complaints in multiple cities across China.
They were caused by the carmaker's new G3 model that came just six months after the launch of its predecessor.
The new G3 has been upgraded with advanced features and better mileage.
But, paradoxically, it is priced cheaper than the previous version.
With the application of the country's stricter State VI emission standards, the withdraw of the government's subsidies by the end of 2020, as well as competition from international carmakers' getting into the segment, Chinese new energy automakers are facing pressure to survive, insiders said.
Some of the factors mentioned above took effect in the country's new energy vehicles sales last month.
Data released on Aug 12 from the CAAM show that China sold 80,000 new energy cars in July, a decrease of 4.7 percent from the previous year. It marks the first fall of new energy vehicles sales in China in more than two years.