Top 9 world's best CEOs as visionary founders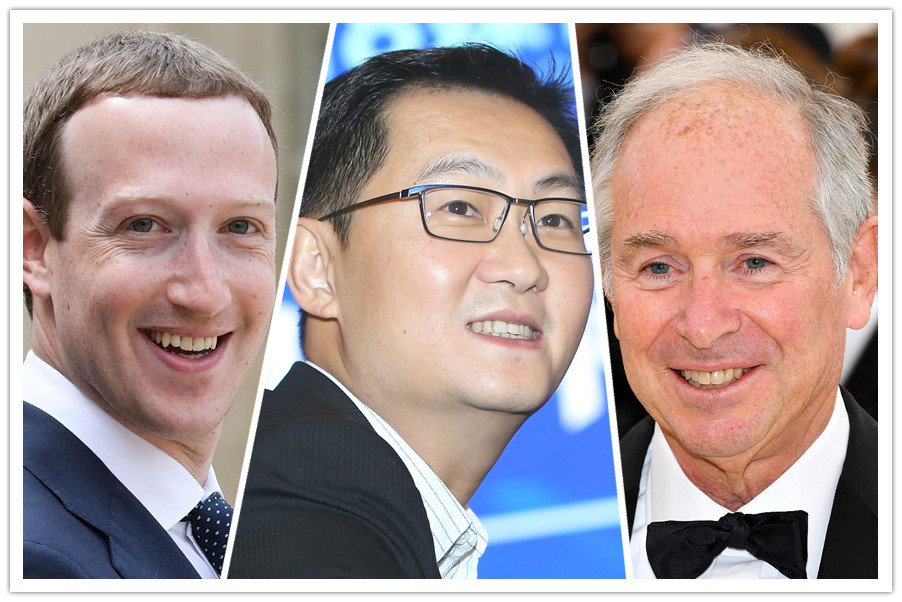 Tencent Holdings Chairman and CEO Ma Huateng was named among the world's best CEOs for the second consecutive year according to Barron's, a financial weekly published by Dow Jones & Company.
This is the 15th year Barron's has released a World's Best CEOs list. What makes it unique is that the 30 selected chief executives aren't ranked, but instead separated into three groups: visionary founders, growth leaders and change agents.
In another repeat of last year, Chinese tech CEO Ma landed in the category of visionary founders, a group of people who run the thriving companies they built, along with Berkshire Hathaway CEO Warren Buffett, Amazon.com CEO Jeffrey Bezos and Facebook CEO Mark Zuckerberg.
Let's take a look at the visionary founders on this year's best CEO list.