Linking HK with trade deal not in Washington's favor
China Daily | Updated: 2019-08-21 07:54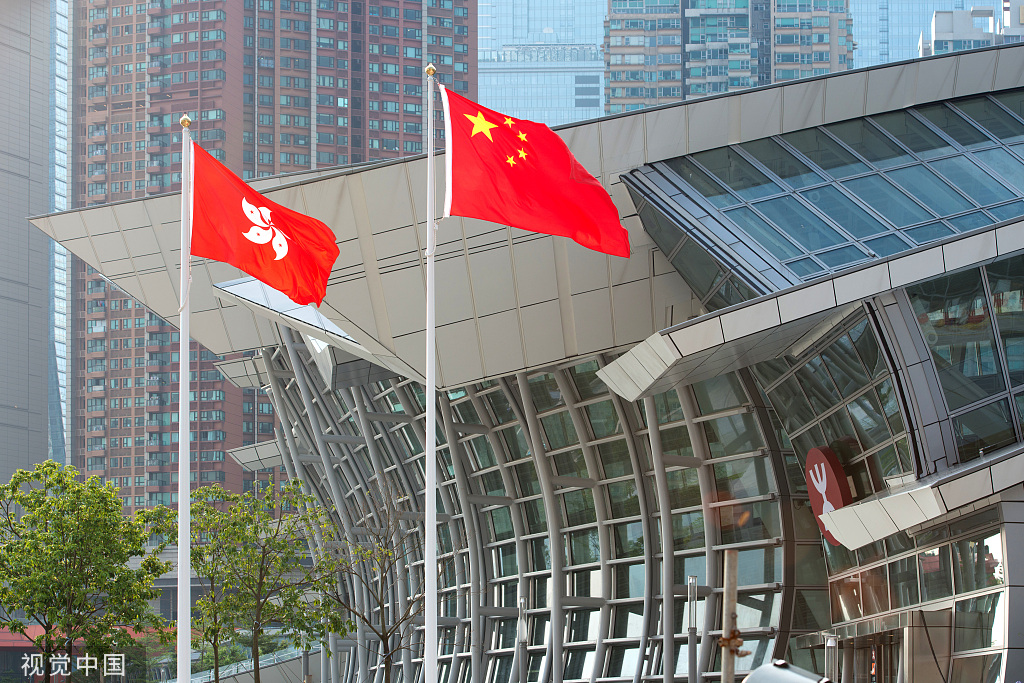 Editor's note: US Vice-President Mike Pence said in an address at the Detroit Economic Club on Monday: "For the United States to make a deal with China, Beijing needs to honor its commitments-beginning with the commitment China made in 1984 to respect the integrity of Hong Kong's laws through the Sino-British Joint Declaration." China Radio International comments:
This is Washington's most preemptory expression of its intention to link Hong Kong with a trade deal.
To begin with, the Joint Declaration is a historical one between the Chinese and British governments for the smooth handover of Hong Kong.
After Hong Kong returned to China on July 1, 1997, what happens in the special administrative region and how to handle it are China's internal affairs. The US has no legal basis in international law to interfere with the development of the situation in Hong Kong. In fact, it has done all it can-as well as all that it is good at-to stir up trouble there.
It is not unexpected that Hong Kong should finally become a bargaining chip for Washington in the "maximum pressure" tactics it is employing to gain a favorable deal in the trade talks with Beijing. The US will by no means waste such conventional ammunition as "people's demands for democracy".
But although Washington may seem to have more cards on the table-Huawei, Taiwan, the Xinjiang Uygur autonomous region and Hong Kong-in its game with China, it has made a strategic miscalculation and its bet will not pay off.
The US administration should have realized by now that its "maximum pressure" tactics will not work against China. It is a fool's errand for it to continue to build up the pressure in a bid to gain advantage at the negotiation table when that pressure is hardening China's resolve not to be coerced into making concessions that it would be otherwise unwilling to make.
China will by no means compromise on important issues of principle, no matter whether trade issues, its sovereignty, or any other issues related to the country's core interests.
The US administration should accept that it has adopted the wrong approach to the trade talks in trying to link them with other issues. The talks must be conducted on an equal footing with mutual respect. China has never linked the trade frictions with the US to other issues.
Bearing this in mind, Washington should bring the trade talks onto the right track.