Cooperation to fortify Shenzhen-HK ties
By Liang Haiming | China Daily | Updated: 2019-08-23 06:51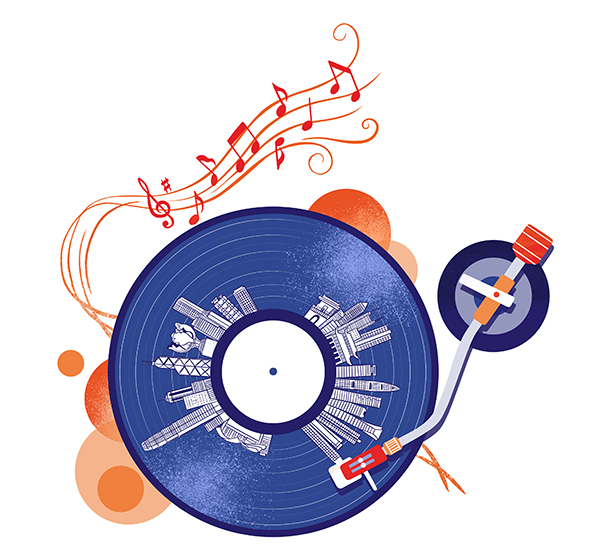 In order to develop into a demonstration pilot zone for socialism with Chinese characteristics that would strengthen democracy and rule of law, facilitate the flow of foreign talents and nurture an international financial hub, Shenzhen has to expand cooperation with the Hong Kong Special Administrative Region.
The Communist Party of China Central Committee and the State Council, China's Cabinet, recently issued a guidance on supporting Shenzhen in building the demonstration pilot zone for socialism with Chinese characteristics.
Shenzhen's expanded cooperation with Hong Kong will also lay a solid foundation for the overall development of the Guangdong-Hong Kong-Macao Greater Bay Area. The demonstration pilot zone is also projected to play a leading role in the Greater Bay Area.
Just more than 30 years ago, Hong Kong residents used to be reluctant to visit neighboring Shenzhen. It was not only the complicated clearance procedure at the border, which took at least two to three hours, but also the backwardness of the then small fishing village which dissuaded the Hong Kong residents from visiting Shenzhen.
Today, Hong Kong residents marvel at the pace and ease with which Shenzhen has transformed into a global innovation center, offering more opportunities and oozing more vitality than Hong Kong.
To further promote the flow of economic factors, build a more favorable business atmosphere and expand spatial development, the city authorities will exacerbate the two-way flow of talents between Shenzhen and Hong Kong, and attract more foreign talents to work, live and invest in the city by offering them a more attractive household registration policy.
Obviously, Shenzhen will not develop in isolation but in collaboration with Hong Kong, which played a vital role in its transformation into a high-tech and innovation hub.
Shenzhen will also take the lead in fostering a democratic environment promoting the rule of law, equity and justice, and accord priority to optimizing the relationship between the government and the market. For this, however, Shenzhen needs to learn from and strengthen its cooperation with Hong Kong, which has been ranked fourth in terms of business climate by the World Bank.
On the finance front, too, Shenzhen will deepen collaboration with Hong Kong and improve the two cities' interconnectivity, particularly in financial technology (fintech) and green finance.
Given the new situation, transaction modes and market rules, Shenzhen will improve coordination with other international financial centers, too, including Hong Kong to strengthen the supervision and guidance for fintech and green finance through a financial regulatory system and legal framework, so as to promote global financial development and improve global financial governance. Apart from shouldering part of Hong Kong's burden of financial functions, this will also help develop Shenzhen into a new type of global financial center.
Besides, to facilitate the yuan's internationalization, too, Shenzhen needs to deepen cooperation with Hong Kong, a prominent offshore yuan center. The global status of the yuan remains discordant with China's share of global trade, although the Chinese currency's internationalization process has progressed steadily and more than 60 countries and regions have included the yuan in their foreign exchange reserves.
China accounts for about 15 percent of global GDP, but the yuan's share of global foreign exchange transactions is only 4 percent, ranking eighth in the world and lagging far behind major reserve currencies such as the dollar, euro, pound and the yen.
Thus Shenzhen needs to ease restrictions properly on capital account flow on a trial basis and, if it proves successful, explore reasonable methods and measures for supervision, while developing more yuan-denominated investment instruments and stocks with the help of Hong Kong's built-in advantages. This will promote the internationalization of the yuan and give other countries and regions more choices in terms of international currencies, as well as better safeguard the stability of the global financial market and the security of China's foreign exchange reserves. Along the way, the foundation for Shenzhen to become a global financial center would also be strengthened.
As such, Shenzhen, with the support of a new round of policies from the central government, will expedite its development and become the leading city in the Guangdong-Hong Kong-Macao Greater Bay Area and help build a brighter future for the area.
The author is dean of the Hainan University Belt and Road Research Institute. The views don't necessarily represent those of China Daily.