Boutique bookstores lead retail resurgence
By Zhang Kun | China Daily | Updated: 2019-08-23 09:05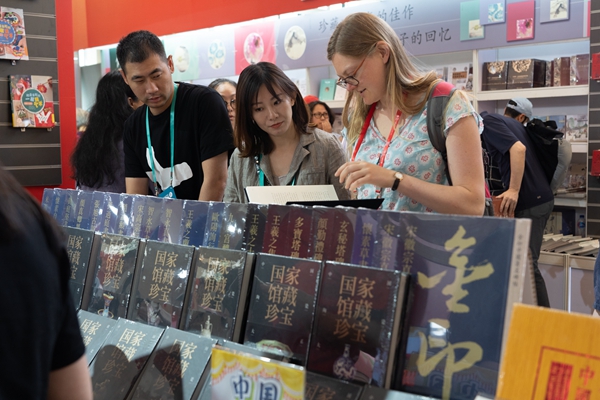 According to He Xiaomin, the public relations manager of the store, visitors often had to wait for an hour before they could even take the elevator up to the bookstore. On Saturday, the bookstore received more than 4,000 customers and achieved sales amounting to 130,000 yuan ($18,393).
Duoyun Books is a member of the Shanghai Century Publishing Group. The brand's first store opened last year at Guangfulin Park, the site where relics of ancient culture dating back to the Neolithic Age were unearthed. According to Wang Lan, president of the group, the Guangfulin shop "represents the city's history, and the flagship store at Shanghai Tower represents the height of modern development in the city".
According to Zhongjin Yiyun Technology Co Ltd, which surveyed more than 5,000 bookshops all over the country in the first half of 2019, small and medium-sized bookstores such as the new Duoyun branch have been important contributors to the resurgence of brick-and-mortar bookstores.