Flexible employment opportunities gaining traction with job seekers
By Chen Meiling | China Daily | Updated: 2019-08-23 10:42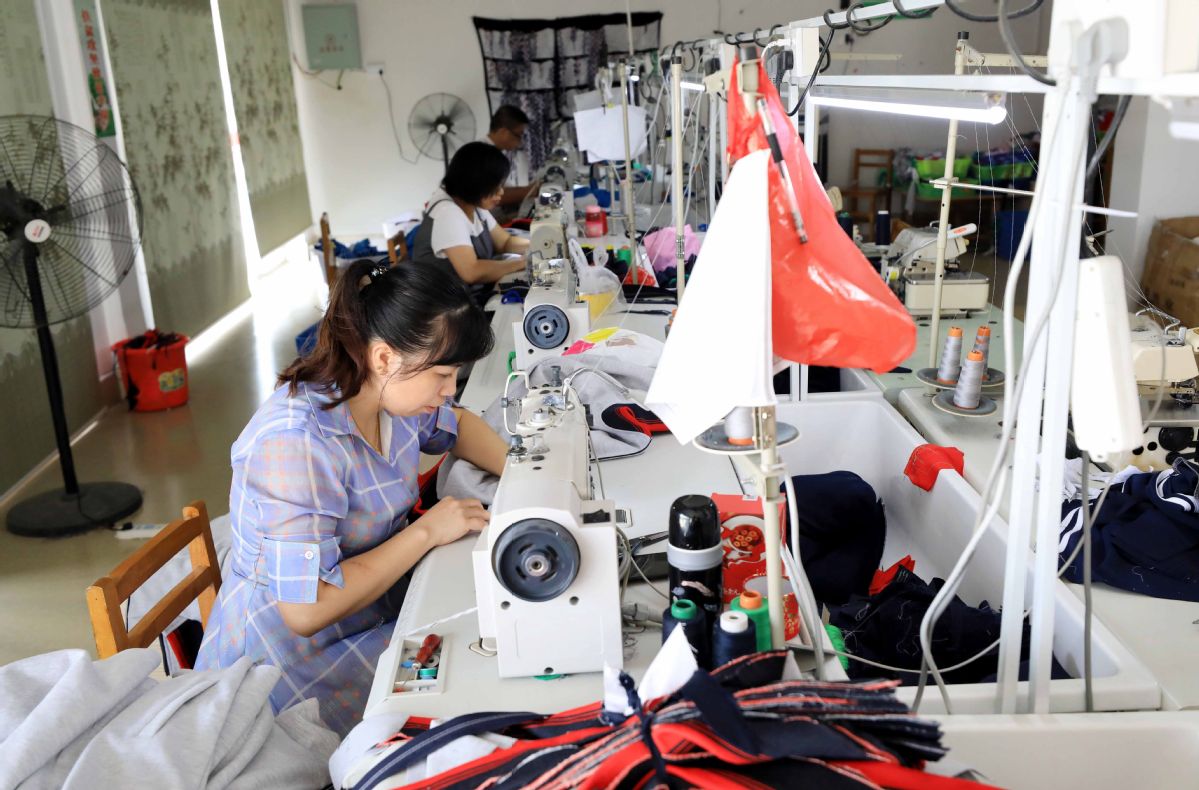 Flexible employment is fast changing the domestic labor market due to rising demand for such arrangements from efficiency-conscious and cost-sensitive employers, experts said.
Flexible employment includes part-time posts, labor dispatch, labor service and cooperation, short-term contracts, temporary workers and personnel outsourcing. About 52 percent of the surveyed companies have introduced flexible employment for their staffing requirements, according to RenruiHR.com, a Chinese human resources service provider.
"Employers don't need to 'own' employees, but to 'use' employees. A company needs talent only when it has an assignment. When an assignment is finished, there is hardly any reason to retain so much talent," said Zhang Jianguo, founder of RenruiHR, at a recent forum.
Peng Jianfeng, a professor at the school of labor and human resources in Renmin University of China, said that the challenge for many companies is that the contribution of human resources has not grown in tandem with the business expansion.
Instead, per capita efficiency often becomes lower when a company becomes larger, he said, adding the future corporate management will not focus on posts or humans but work on tasks as per demand.
According to the report, about 70 percent of the companies in the transportation and logistics sector adopted flexible employment, ranking top among all industries, followed by the internet and communications industry at 59 percent, and the manufacturing industry at 55 percent. Flexible posts were most frequent in jobs related to sales, administration and customer services, it said.
For example, there are drivers assigned by online ride-hailing platforms to pick up passengers in need, IT engineers hired temporarily to do system maintenance, and sales people for marketing activities from time to time.
Companies may provide temporary posts to seek for skills they need urgently during a certain period, or to save human resources when the external uncertainties increase or revenue slows down, said Ruan Fang, a global partner with Boston Consulting Group.
According to a BCG report, about 45 percent of the surveyed employees in China joined flexible employment and out of this it was the major income source for 12 percent. China led other countries in terms of penetration of flexible employment and was followed by India, Indonesia and Brazil.
The booming of related online labor matching platforms and the growing interest of the younger labor force born after 1990 in freelance jobs also helped promote the development of flexible employment, Ruan said.
Li Qiang, executive vice-president of Zhaopin, a Chinese online recruitment services provider, said temporary posts are more flexible for employees who don't want to "belong" to a certain company but to serve different employers that suit their view of value.
A report from Zhaopin in 2018 showed 78.4 percent of its interviewees in China supported flexible employment.
However, though temporary employees may be free to punch in or out, they face problems such as unstable income and uncertainty in career development. The lack of related laws and regulations in temporary employment also makes it hard for them to protect their rights, according to Li.
Those employees would feel upset if not treated equally in terms of salary or social security, industry experts said.
Han Jian, 27, an IT worker in Tianjin, said as a labor dispatch worker, he feels "discriminated against" in his company.
"Though the work is almost the same, I am paid less than regular employees and there is no opportunity for promotion," he said, adding his salary has remained the same for the past two years despite an increase in the workload. The situation has made him feel disappointed and he wants to find a new employer.
A woman in Xi'an, Shaanxi province, who requested anonymity, said about 10 years ago, she was employed by a grassroots government department, but she signed a contract with a third-party labor service agency.
She said though the job was stable and its location was near her home, she quit after two years, when she realized other employees' salaries were three times higher than hers, and there was no bonus, overtime pay or annual leave.
"The ideal circumstances for a worker, as far as I see, are to be rewarded for good work and terminated for poor performance," she said.
Ruan said it's important to give flexible workers more help in safeguarding their rights to not only make them feel more secure and willing to contribute, but also to enhance risk management for companies.
Charlie Liu, IT practice leader and partner of global executive search firm Heidrick & Struggles in China, said flexible employment is a supplement to the labor market. Though it is becoming more popular amid the digital era, it will not be mainstream due to its constraints.
Li from Zhaopin said companies should not rely on flexible workers only since long-term workers, who have a deep understanding of the company, are still a necessity for key and professional posts.