Lingo Bus forms new alliance to meet demand for Mandarin education
By Cheng Yu | chinadaily.com.cn | Updated: 2019-08-23 17:11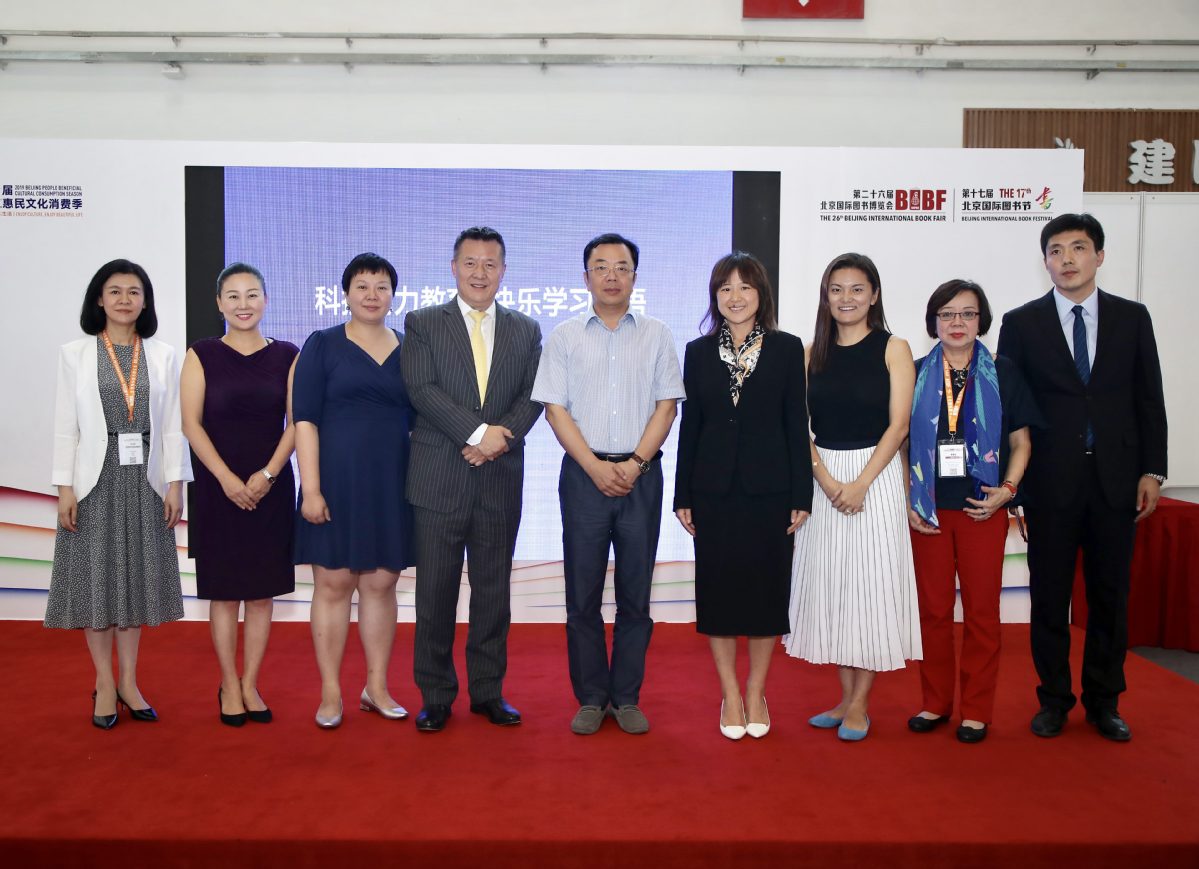 Lingo Bus, the online Mandarin subsidiary of China's largest online education startup VIPKID, announced a strategic partnership with a leading publication firm on Thursday to boost content for new growth amid the rising demand of learning Chinese abroad.
Through an alliance with Language & Culture Press, the country's leading professional Mandarin learning and teaching publication companies, the online Mandarin teaching platform said that it aims to integrate high-quality resources, including content and technology and as an expert in global Mandarin education.
"The combination of technology and content will be a critical driver in promoting Mandarin learning across the world," said Hao Sirong, head of global business development at Oxford University Press.
Liu Jun, VIPKID's chief academic officer and also a former TESOL chairman, said "It has been decades sinces Mandarin has been promoted across the globe but it is the entry of technology that will innovate and drive the sector to a new high."
Their words came at a time when there is rising demand to learn Chinese in overseas markets, mainly driven by China's growing role as a global economic power.
A Chinese Academy of Sciences report showed that more than 160 million people are learning Chinese overseas and this figure is expected to hit 200 million by 2020.
During the process, Lingo Bus provides one-on-one personalized online Chinese lessons for children aged between 5 and 12 and is a hit in the foreign markets.
Data from the company showed that the platform has gained momentum in the past year. Its registered users grew from around 1,000 a year ago to over 10,000 by August this year. Users come from 73 countries and regions, including the United States, South Korea and Spain.
In an earlier interview with China Daily, Su Haifeng, head of Lingo Bus, said that Lingo Bus has an edge in terms of content, as well as teachers, compared with other similar products.
With the strong technology strength of its parent company, foreign students can have a 100 percent immersive learning experience to gain maximum exposure to Mandarin Chinese.
"Children will gradually learn to sing a song effortlessly, without even realizing it, or build their Chinese vocabulary with each passing day," he said.