Jiangsu maintains stable economic growth in H1
By Zheng Yiran | China Daily | Updated: 2019-08-24 07:53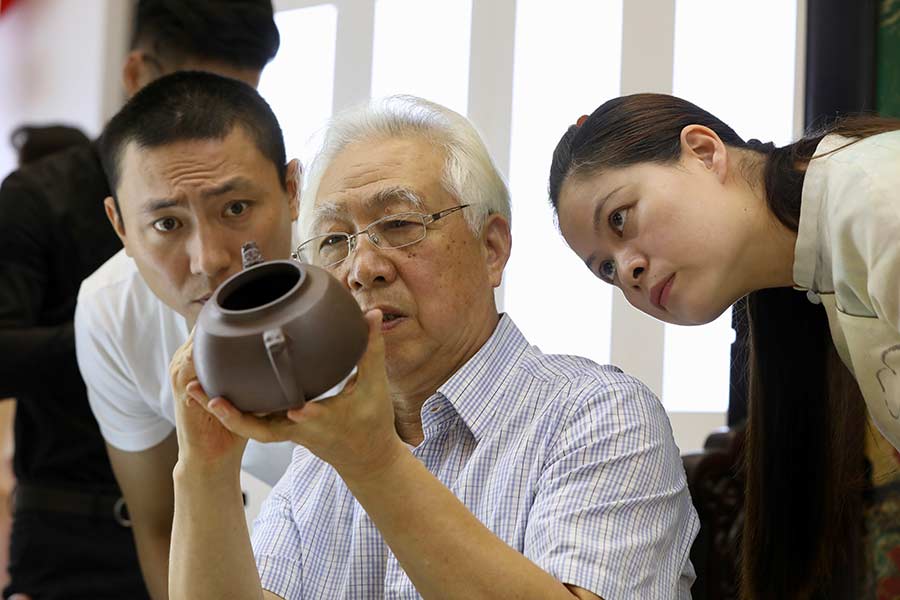 As one of the country's major trade regions, East China's Jiangsu province maintained stable economic growth in the first half of this year, despite Sino-US trade friction, said its governor.
"Judging from major economic indicators from January to June, the economy of Jiangsu has been growing steadily, and enterprises across the region are gaining confidence in doing business. We are fully confident of being able to overcome the challenges," said Wu Zhenglong, governor of Jiangsu, during a media briefing in Beijing on Friday.
According to Wu, in the first half of this year, Jiangsu's GDP was 4.86 trillion yuan ($685 billion), up 6.5 percent year-on-year, which was 0.2 percentage points higher than the national average. By the end of June, the registered unemployment rate and the surveyed unemployment rate were 2.99 percent and 4.3 percent respectively - both below the national average level.
From January to July, the import and export volume of the province surged by 2.4 percent year-on-year, while the export volume alone grew by 7.2 percent year-on-year. Although exports to the US dropped by 1.8 percent, those to economies involved with the Belt and Road Initiative and the European Union countries increased by 14.2 percent and 13.7 percent year-on-year respectively, offsetting the impact of the Sino-US trade dispute, he said.
Meanwhile, Jiangsu's actual use of foreign capital totaled $16.4 billion, ranking first across the nation. The proportion of foreign capital used in the manufacturing industry and strategic emerging industries surged by 8.9 percentage points and 16.6 percentage points year-on-year respectively to 51.8 percent and 64.2 percent, demonstrating a prioritized structure of using foreign capital.
"There is still huge growth potential for Jiangsu's enterprises amid Sino-US trade friction," said Lou Qinjian, Party secretary of Jiangsu.
Lou noted that to boost trade between Jiangsu and countries and regions involved in the Belt and Road Initiative, the province issued a guideline on facilitating the implementation of the initiative. Currently, more than 80 major projects are in progress, with a total investment of over 140 billion yuan.
"We will step up efforts to raise the volume of trade between Jiangsu and economies involved in the initiative, as well as to prioritize the trade environment. It is expected that the trade volume will surpass $150 billion by 2020," Lou added.